In a nutshell, 360 cameras can show you the view around it and stitch it into a single photo. The beauty of using this kind of camera shows when you need that perfect shot at the right moment and you're tired of looking for that perfect angle. There have numerous times that a company designed 360-camera but some didn't really fly well. But as technology matures, the results are actually improving in great folds.
Now, here comes 360fly's 4K camera that promised to deliver better results plus reliability. This camera was introduced at CES last year but today it is available for $499.99. For the numbers, this camera comes equipped with 64GB of internal memory and with 16-megapixel image sensor. It also sports telemetry sensors and an e-compass to achieve better results. As with most cameras in this genre, it pairs with the user's smartphone through an app for control.
As mentioned above, this camera is reliable. The reason for this is the fact that the camera was designed to be shockproof, dustproof, and water resistant. All these makes up for a recipe of your next adventure trip.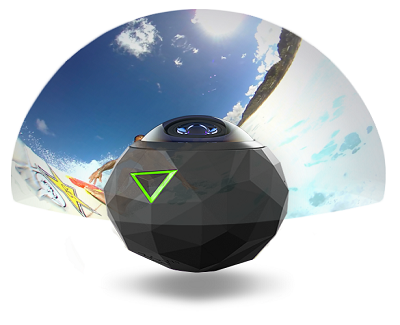 In comparison though, the 360fly is one of the better options available to date. It really goes alongside the Ricoh Theta S, which is a really nice piece. And while the Ricoh is one of the best 360 cameras on the market it is not as tough as 360fly's. Now that's a very interesting alternative.