Being a travel photographer doesn't mean only carrying a quality camera, read camera reviews & travel near to the house. Rather it means expand your vision, go to awesome travel places & mix yourself into the nature. One of my friends started photography only by reading a camera review from a website named callofphotography. The next day he bought a camera & one week later he started his journey to different places. And when he returned after a month, he was a complete travel photographer. This article is different, you'll not learning photography here. Rather I am going to describe some places to inspire you to travel more as a travel photographer.. I am mentioning 5 best travel destinations of my choice below.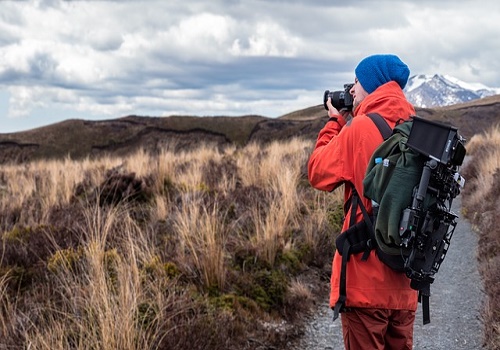 Salar de Uyuni, Bolivia
Salar de Uyuni is the world's largest salt flat located in South West of Bolivia. It offers a number of lifetime experiences to the visitors, impressive outlooks, memorable visual illusions, grand salt hotels, photo taking opportunities and some unworldly views. This incredible place used to be adorned in different ways based on seasons. During rainy season its surface is covered by about 20 centimeters of water and that is still drivable. Water on the surface of the ground reflects the sky on it like a mirror that creates this land more magnificent. But in the dry season it becomes a flat landscape and sometimes formats an octagonal shape in this land of salt.  I think once you visit there, undoubtedly this will become an impressive and unforgettable Bolivian landscape.
Mount FitzRoy, Argentina
Mount FitzRoy is the highest mountain which rises 3,405 m. and it is located in the Southern Patagonia Ice Field, on the edge between Argentina and Chile. It is one of the thorniest mountains to climb the summit, which demands strong techniques for climbers. This was originally known as "Chaltén" to the locals, which means "Smoking Mountain". This mountain is always looking like it is bordered by clouds, which always give the mountain a smoking look. It's a worthwhile destination for the professional rock climbers and hikers where they will be able to discover the amazing granite wonderland, near the apex. If you once dare to arrive near to the apex, it is quite enough for site seeing.
Galapagos Islands, Ecuador
Galapagos consists of 18 attractive islands which are noticeably different. It is considered one of the world's prime wildlife destinations. Charles Darwin was encouraged by the exceptional and wide spread species of wildlife of these islands and comes up with his theory of evaluation. You will find it extremely clear while diving with snorkel around the sea and you will get surprised while surfing with baby sea lions, giant tortoise, dolphins, boobies with blue and red foots. So, don't forget to bring a water camera for capturing the water depth images to add an extra pleasure in your trip. Ultimately, the Galapagos Islands are considered as paradise of nature lovers and one of a kind tour destination.
Machu Picchu, Peru
Machu Picchu is one of the world's most famous archeological sites. In 1983 it was declared as a World Heritage Site by UNESCO and in 2007 it was voted for the "New Seven Wonders of the World". This ancient city remained a secret for ages and is referred as the "Lost City of the Incas". This is the home of magical temples and archeological sites. You can choose a train ride to enjoy the views or choose to walk the Inca Trail for numerous days. So, keep this familiar sight in your bucket and find out the secrets for yourself.
Easter Island, Chile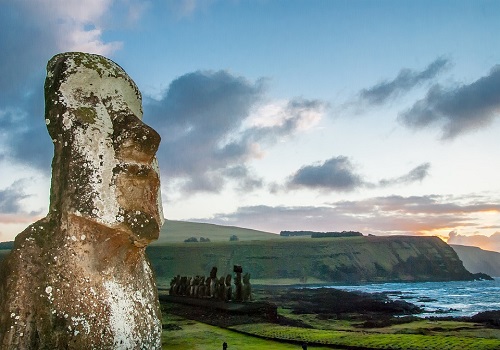 Easter Island is the most isolated Chilean island located in the Southeastern Pacific Ocean. This island is famous for its archeological sights, astonishing monolithic statues carved out of a single piece of stone and volcanic rocks spread across its hills. These statues are familiar as "moai" and the native Polynesian inhabitants named this place "Rapa Nui". These mysterious moai statues are set in silence but they speak a lot about the achievement of their originators. At the same time, travelers find two white sandy beaches and they can enjoy surfing, diving and swimming.
Conclusion
I said before, this article is not for learning photography. To some extent I just inspired you to explore travel destinations so that you can gain more knowledge on places & this places will lead you to design your own composition that will finally make you an expert travel photographer.
============================================================
Author Bio:
I've been taking photos for last 8 years. I am mainly focused on Travel Photography, but in my spare time I also capture street photographs as well as landscape photographs. Recently, I started a blog, https://callofphotography.com ,where I discuss about the all possible issues of photography. I enjoy photography and am blessed with photography.
============================================================