Best DSLR Camera for Beginners: Choosing the Right One
Everything starts small, just like with hobbies. One of the most rewarding hobbies is photography. Although it could be a simple point and shoot sequence for common folks, hobbyists do find smaller details quite fascinating. And if you are an avid fan of great photos, there's a huge chance you'll be getting yourself a starter kit for it. To get the grasp of modern photography, these choices were chosen for you. Listed below are 5 of the best dslr camera for beginners that will certainly help you in capturing those great photos.

Canon EOS Rebel T3
This is the little brother of T3i that is worth mentioning.  It has 12.2 MP CMOS sensor and DIGIC 4 Image processor rendering high image quality with outstanding speed. It has Improved EOS HD Movie mode with expanded recording and with in-camera video editing options for better on-the-go shooting experience. Supports SD, SDHC and SDXC memory cards so you'll have everything covered. Even though older than other options here, its outstanding image quality is still topnotch nonetheless.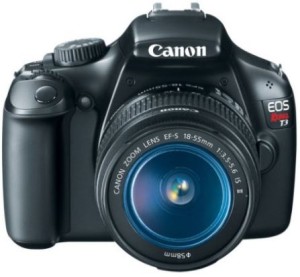 Nikon D5300
Next on our list of best dslr camera for beginners is yet another good Nikon of choice. This camera promises to deliver excellent photo quality for its price class and fortunately, it delivers. Performance wise, this shooter is quite a handful for a newbie. It only takes 0.3 second for it to power on, focus, and shoot so you'll be up and running without you knowing it.  Further, it only requires a measly .6 seconds to refocus and shoot in both good and bad lighting conditions you may encounter. Continuous-shooting performance matches the D5200 at 5.1fps for unlimited JPEGs when you are on it. True to its promise, this camera is good performer.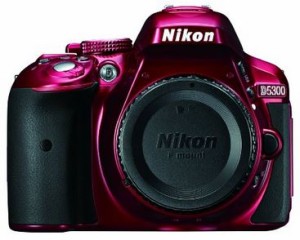 Sony Alpha NEX-6
Powered by Exmor APS HD CMOS with 16.1 megapixels, it is more than enough for casual shooters. It has dust reduction (image sensor vibration) and anti-dust coating for topnotch image quality. As a performer, this camera takes approximately 2 seconds to power up, focus and shoot. Not much for most people really. The reason for this is because it needs to load the interface before it can register a shutter press. Fortunately, it only requires .2 seconds to focus, expose and shoot in good light. It takes the same 0.2 second to shoot two sequential JPEGs or raws. With its flash enabled, it rises to 1.8 seconds. It comes with standard JPEG burst of 20 shots and is maintained at a rate of 3.5fps. For a hobbyist, this more than what is necessary.

Olympus E-PL5
Another DSLR that makes it to our list of best dslr camera for beginners is Olympus E-PL5. This camera has a very sensitive touchscreen that with the slightest touch it quickly reacts and even if the subject is not in the center it can focus the shot by using a simple touch. With its 8fps sequential shooting you will definitely capture those perfect moments even if your subject is on the move. Also with its dust reduction system, you can assure that your photos are free of dust and spots, thanks to its patented Supersonic Wave Filter which discreetly collects and flinging dusts so it won't affect the picture quality.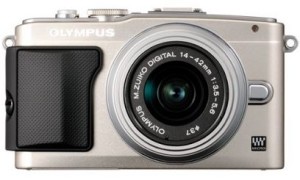 Canon EOS Rebel T5i
This shooter is equipped with 18 megapixels CMOS optical sensor. Coupled with DIGIC 5 image processor, you're rest assured that it has topnotch performance and image quality. Hybrid autofocus is there as well to cope up with fast-paced shooting. Video quality is with maximum resolution of 1920 x 1080. An improvement over its predecessors is that it has better burst shooting and slightly better overall performance. Overall, this could lead a hobbyist to become a professional.