Ever take a picture on your phone? With companies like Samsung and Apple increasingly offering smartphones with higher megapixel cameras, what was once only possible for professionals is now a snap for anyone carrying a good mobile phone (and let's face it, how many people aren't?) With high quality photos, comes a new interest for the amateur photographer:  photo editing.
But where to begin? Here are a few apps we've checked out to turn your drab photos into paparazzi gold.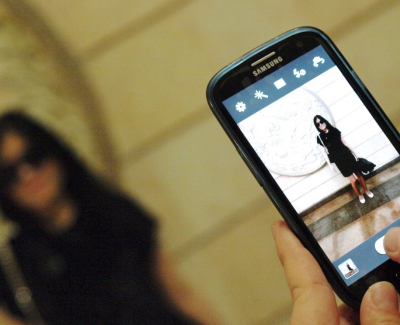 Yep, you read that right; Adobe Photoshop is available on your smartphone (Android or iOS). Though the app doesn't have nearly as many features as the desktop version, it still offers a variety of fun and helpful utilities. Like most photo editing apps, it has a slew of filters and borders to choose from, as well as more basic tools such as cropping and red eye removal.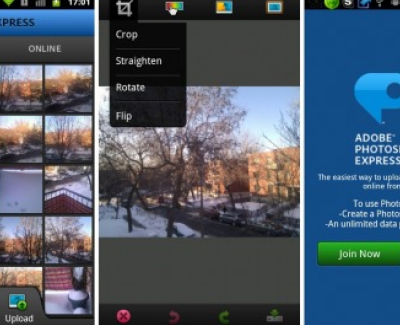 One of the many pros of Adobe Photoshop Express is that it supports RAW files that are not typically supported on other photo editing apps. Though Adobe does not guarantee universal RAW file support, it does support the following: arw (SONY), cr2 (CANON), crw (CANON), dng, erf (EPSON), raf (FUJI), 3fr & fff (HASSELBLAD), dcr (KODAK), mrw (KONICA), mos (LEAF), rwl (LEICA), nef & nrw (NIKON), orf (OLYMPUS), rw2 (PANASONIC), pef (PENTAX), srw (SAMSUNG). Other than RAW files, the app supports the usual JPG and PNG formats.
PicLab is one of the snazziest photo editing apps available. Offering not only the usual filters, effects, and borders, PicLab brings some very cool stickers, artwork, and typography to jazz up some otherwise dull pics. If you're taking tons of photos like everyone else, there's even a collage tool included to bring all the fun times together at once.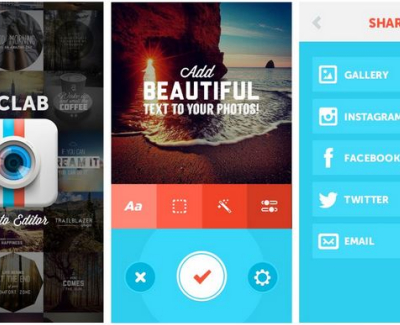 PicLab is free on Android, iOS, and Windows Phone, with the option to upgrade to select premium features via a paid version.
Feeling a little lonely adding that top hat to your cat? PicsArt has taken a different approach to the field of photo editing: sharing. Like the other apps, PicsArt features its own set of filters, drawing tools (break out that stylus!), and more interestingly, the ability to collaborate with other artists.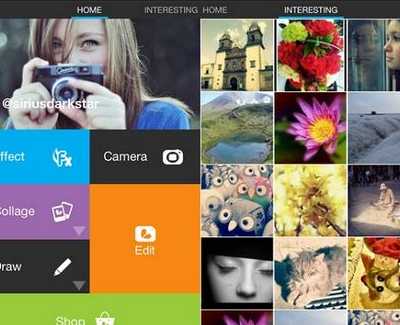 This means comparing your latest work to professionals and amateurs alike, as well as competing for a chance to have your glorious masterpiece featured on PicsArt for all to bask in its majesty. Just don't forget to grab yourself a VPN; it's always a good idea to secure your connection when doing anything online, especially using public networks. Get your creative juices pumping on Android, iOS, Windows, and even Amazon with this free app.
Though the options so far have toted lots of fancy features, Photo Editor claims its place as the quick and easy app. With plenty of features akin to the others (and more if you get the paid version), Photo Editor's intuitive interface and one-tap enhance makes it good for when you're in a hurry. For the more internet savvy, it can even be used to create memes (you know, for the Lols). The author also seems to take requests, giving users a way to request new features that may be missing or needed.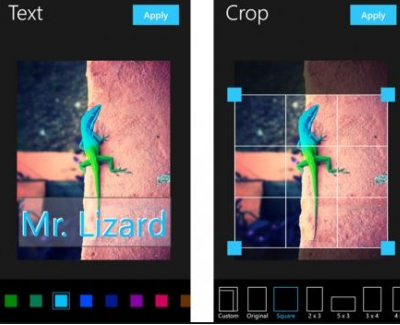 You're all set if you're using Android or iOS; sorry Windows users, guess this is one you'll be sitting out.
Vanity, thy name is…Cymera? With over 100,000,000 (yes, one hundred million) downloads, Cymera has established itself as a top photo editor, with a much heavier focus on taking selfies. While its editing repertoire seems fairly similar to our prior choices, the unique ability to use live filters makes Cymera great for a bit of artistic spontaneity. Like PicsArt, Cymera also features a community option, complete with recommended photos and a feed for your own activities.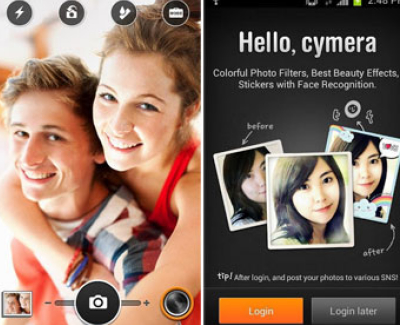 With plenty of free features, Android and iOS users will have fun reinventing themselves with this app.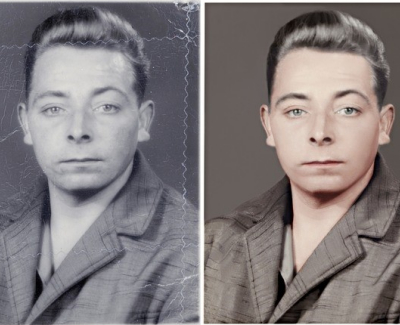 Whether you're chatting with friends, playing games, or taking pictures, there are lots of things to do on your mobile these days. If you haven't tried photo editing yet, it's definitely cause to head down to your local app store and have some fun with a few of the latest and greatest.