Garmin Virb Elite Review
The front of Garmin's Virb Elite is dominated by a large lens that gives it a Cyclops-like look. Its body is encased in a rubberized material which makes the grip a lot easier and in addition to it all its controls are nicely weather-proof. The camera is also water-resistant of up to 1 meter.
Control is simple, thanks to the large slider on the side that turns the camera on and off and starts and stops recording. There's also a dedicated power button if you want to access menus or play back footage on the 1.4in screen. This top-mounted screen is useful for framing shots and accessing menus, but it's not great for playback.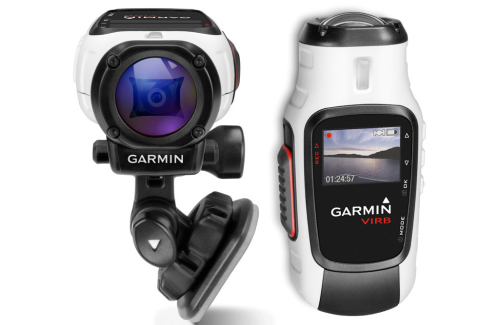 The screen is designed to remain on during recording without affecting battery life, but it doesn't reproduce color very well and is almost monochrome. Thankfully, the screen is bright enough to be easy to view outdoors. The Mini USB and Micro HDMI connections are hidden away at the rear of the camera behind a weather-proof flap. You can always buy an adaptor ( Mini USB-to-3.5mm ) to connect an external microphone.
The camera can also be controlled remotely with easy-to-use Android or iOS apps. The apps have a live view with very little lag when not recording, but some delay is introduced when you begin capturing video. The app doesn't let you play back video on your smartphone. The Garmin Virb Elite comes with a custom cradle to securely hold the camera. It is attached to a two-way tilting mount that can be paired with either the included flat or curved adhesive mounts. A number of other accessories are also available separately from Garmin and Amazon, including a Head Strap Mount, Vented Helmet Mount and a Bike Mount. The Virb Elite has a GPS sensor for data-stamping videos as well as to use in some of its recording profiles such as Skiing Mode, which automatically stops recording when you reach the bottom of the run. It also connects to Garmin's other ANT+ sensors, such as a bike speed/cadence sensor or heart rate sensor, this is to transfer relevant information over your video.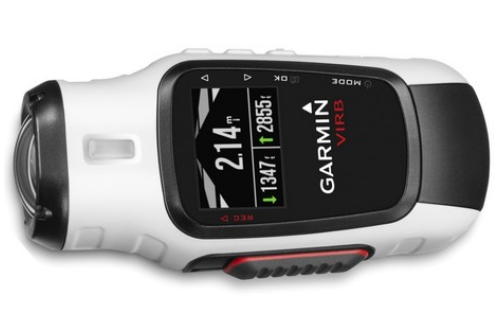 The Garmin Virb Elite shoots at up to 1080p at 30fps. If you reduce the resolution to 960p or 720p you have the option of a smoother 60fps video, and a 120fps option is available if you drop the resolution to 848 x 480. We mounted the Virb Elite on an HPI Racing Bullet MT radio-controlled car to go for a spin in a rough terrain. The mount seems secure enough, and so with the two pivot joints when tightened. In our video tests, detail was a bit lacking and there was noticeable softness towards the corners of the frame. The camera's digital image stabilization did a respectable job in shake reduction, but the output footage is not as smooth as we expected.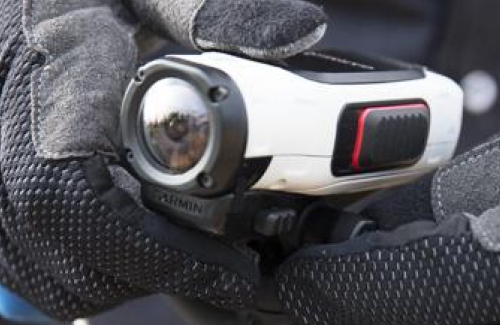 The Garmin Virb Elite produced respectable video and the option to pair it with an array of other sensors could be useful. Its 1 hour and 28mins continuous- recording battery life is a little disappointing, however. It's a decent enough camera, but the Drift Innovation Ghost-S is worth the extra cash for its superior image quality and wider range of shooting options.