Panasonic HX-A500E Review
The Panasonic HX-A500E is designed to be worn, rather than mounted, making you look like a cyborg. It consists of the main operating unit, which is the size of a pack of cards, and the lens itself, connected by a 70cm braided cable. The operating unit weighs 119g and the camera 31g, so neither is troublesome to wear. The operating unit slips into the supplied armband and the camera attaches to a headband that positions the lens next to your left ear. You can also buy optional mounts to make the HX-A500E more versatile, including a handlebar mount, suction cup mount and a multi mount.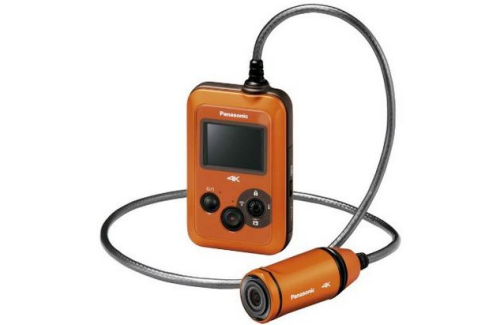 The HX-A500E is the first wearable Ultra HD camcorder designed, letting you capture 25fps footage at an impressive 3840 x 2160. Most other action cams force you to drop the frame rate by half to achieve this resolution, so this is no mean feat. If you reduce the resolution to 1920 x 1080 you can record at 50fps, and at 100fps at 1280 x 720. If you drop the resolution to 484 x 480, you can even record at 200fps, which is great for super slow-motion videos. You can choose between two field of view settings: Normal and Wide. The Wide setting provides 160˚ of coverage, but results in some barrel distortion. A built-in Wi-Fi adaptor lets you connect a smartphone or tablet to the camera and use the free Android or iOS Panasonic Imaging app to control it remotely or preview footage you have recorded. There's also a Live View mode, which has around a half-second delay.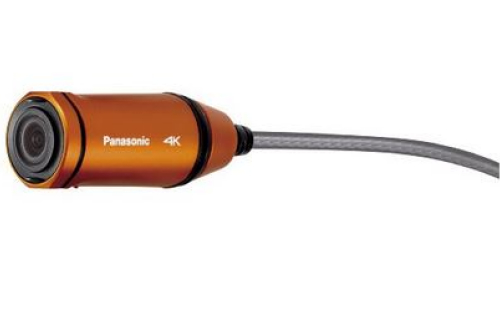 As the Panasonic HX-A500E is designed to be worn, we didn't mount it to our remote-controlled car. Instead we took it Zorbing, which is the probably the closest human equivalent to a remote-control car being driven over tough terrain. When Zorbing you are strapped inside a giant ball and rolled down a hill, and the resulting video footage was spectacular. Shots were nicely exposed, and the camera captured a lot of detail, coping particularly well with the difficult grass and foliage, but also admirably in low light thanks to its large 1/2.3in sensor.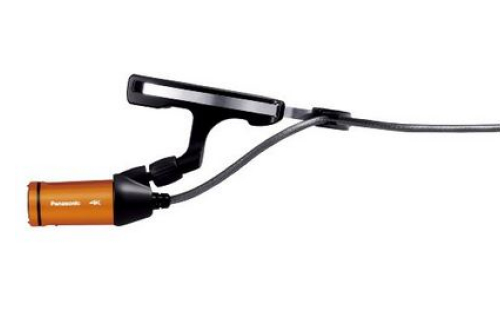 The built-in electronic image stabilizer also did an excellent job of reducing camera shake. If you position the camera against your cheek, this dampens shake even further. However, we did find the footage lacked saturation, with colors looking slightly muted. The HX-A500E lasted two hours, 42 minutes in our battery test when shooting at 25fps at a resolution of 1920 x 1080. If you're after a wearable camera to record your action-packed exploits, the Panasonic HX-A500E produces some fantastic-quality video. Our only wish is that it came with more mounts as standard. If you're after a more traditional action camera with wider mounting options, the Drift Innovation Ghost-S is the best alternative.