5 Best Canon Lenses
Having the best camera is one thing but having good set of lenses to complement your efforts is always better. Taking stunning and memorable photos requires effort and timing. To make things work simpler and better, you have to use the right technology to capture the moment. If you've been thinking about a lens for your Canon DLSR, here's 5 best canon lenses that will certainly compliment your camera.
Canon EF-S 55-250mm F4-5.6 IS STM Lens
To start with, this lens has high magnification slipped into a compact and lightweight package. It has EF-S telephoto zoom lens with image stabilization for up to 3.5 equivalent stops of shake correction. With specifications based on CIPA (Camera & Imaging Products Association) standards, you are assured of high level of performance. Its UD lens element reduces chromatic aberration throughout the zoom range resulting to excellent image quality with high resolution and contrast. Further, its minimum focusing distance of 2.79 ft./0.85 m and its new six-group zoom system provides a compact design while achieving a maximum magnification of 0.29x at the telephoto end.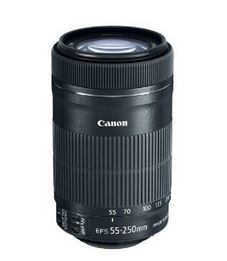 Canon EF 75-300mm f/4-5.6 III T
If you wanted a lens that works perfectly without much fuss or a high price tag then you can settle for this one.  It comes with 75-300mm telephoto zoom lens with f/4-5.6 maximum aperture for Canon SLR cameras. It has improved mechanism that makes zooming smoother even for a newbie. It has minimal footprint which only measures 2.8 inches in diameter and 4.8 inches long. For that, it only weighs 16.8 ounces which makes it easy to carry around. Although it does not feature image stabilization, it has decent performance capable of 4.9-foot focusing distance. For that, this lens ticks most of the basics.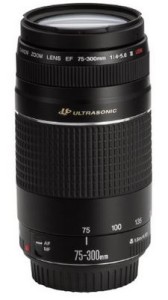 Canon EF 100mm f/2.8 Macro USM Lens
This lens packs a huge punch from its 100mm macro USM lens with f/2.8 maximum aperture, perfect for Canon SLR cameras. It has secondary diaphragm which blocks stray light at f/2.8 for increased contrast. Its ultra-sonic monitor provides outstanding autofocusing speed at all distances. With its 3-group floating system, it is capable of exceptional close-up performance through its full-time manual focus. It only measures 3.1 inches in diameter, 4.7 inches long and weighs 21.1 ounces for perfect portability.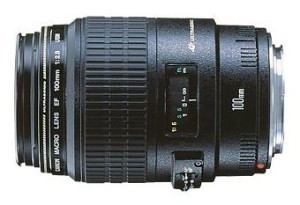 Canon EF-S 55-250mm f/4.0-5.6 IS II Telephoto Zoom Lens
It features focal length & maximum aperture of 55-250mm F/4-5.6. It comes with 12 elements in 10 groups, including one UD-glass element which makes up for outstanding stills. Focus adjustment are done through its DC Motor and is gear-driven. Top that with a closest focusing distance of 3.6 Ft./1.1m, capturing those moments can be made easier.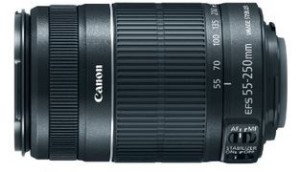 Canon EF 70-300mm f/4-5.6 IS USM Lens
An last entry on our list of best canon lenses is the Canon EF 70-300mm. With a range numbered at 70-300mm, you can easily achieve wonderful stills without much fuss. It comes with 3-stop image stabilizer which reduces camera shakes for optimum control of the resulting stills. With its electro-magnetic diaphragm (EMD), creating attractive background at large apertures has been made easier. The Super Spectra lens coating and lens element shaping that comes with it suppresses flare and ghosting as well. Measuring at 3 inches in diameter and 5.6 inches long, it's a perfect addition for your adventures.