In the realms of professional photography, DSLR has become a norm. In the recent trend, these cameras were packed with power to amaze not just beginners but the experienced as well. Formerly shelling out thousands is expected if you wanted to have the best in the market. Fortunately, there are dozens of choices for cameras these days that won't put a whole in your pocket. If you are looking for one good performer, these list of best dslr under 1000 will guide you.
Pentax K-5 IIs
First on our list features a 16.3 megapixel CMOS sensor with integrated AD conversion circuitry. "Pentax has mastered the art of squeezing every last ounce of dynamic range, sharpness and overall image quality out of this 16.1MP sensor." as being said by one amazon reviewer. Pentax K 5 IIs possess a remarkable weather-sealing with very sharp resolution. Thanks to its durable magnesium alloy covers surround a rugged stainless steel chassis. With speedy 7 FPS , you can certainly capture any fast action moments with this baby.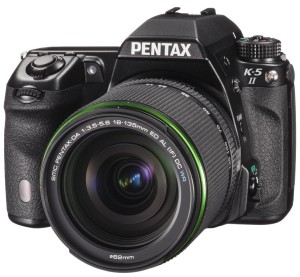 Nikon D5100
This camera is packed with 16.2MP. Don't fret if you find this low with today's standard as it comes with DX-format CMOS sensor and EXPEED 2 image processing engine which results to astonishing image quality. Creativity from any point of view comes standard with its vari-angle LCD monitor that allows for versatile high quality viewing and playback so you can have more fun in shooting. Further, the D5100 incorporates an amazing array of special effects for use when taking still pictures or recording D-Movie Full HD that comes with full HD 1080p video quality with sound.

Canon EOS Rebel T3i
This camera comes with decent kit which includes the EF-S 18-55mm f/3.5-5.6 IS lens. Its 18.0 MP CMOS sensor and DIGIC 4 Image Processor is not just built for high image quality but for reliable speed as well. With its ISO 100 – 6400, shooting from bright to dim light would be the least of your worries. Its 3.0-inch Vari-Angle Clear View LCD gives decent viewing experience so you can further enjoy it after you took the shots. Full HD movie mode is given at 1920 x 1080-resolution if you needed it one day.

Nikon D3300
Nikon D3300 certainly is one of the best dslr under 1000 mark. This camera has power that comes from its 24.2 MP DX-format CMOS sensor. Coupled with EXPEED 4, it lets you shoot at high speeds up to 5 frames per second, shoot in low light with high ISO sensitivity and create high-resolution panoramas without a fuss. What's more is that it is capable of taking dazzling 1080p full HD video with sound. Topped with its compact, lightweight and reliable design, you certainly can't go wrong with this camera.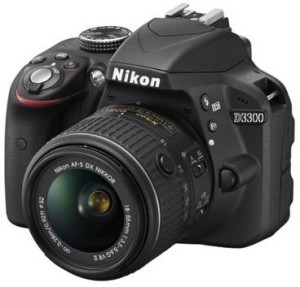 Nikon D5200
This is another great contender from Nikon. The last entry on our list of best dslr under 1000 is powered by 24.1 megapixels CMOS optical sensor. It's still and motion image quality has an expected excellent level of finesse. Video quality is maxed at 1920 x 1080.  It features an excellent continuous-shooting performance for its class, numbered at 5.1fps JPEG, for an effectively unlimited number of frames of more than 40 fps without showing a slowdown. And its updated autofocus will assure better overall shooting experience for both newbies and professional.