Sometimes, ownership is not just limited by your enthusiasm or hobby. Other things can be at work in here. One of those things is the price. Just like when you plan to buy your fist DSLR camera. Often the price alone is enough to make you think twice about getting your hands on it, especially if you're a beginner. But then things have changed for the better these times. Prices of DLSR cameras have gone lower that newbies may have positive thoughts before embarking on their hobby. If you're on a tight budget, you should check this list of 5 best dslr under 500.
Pentax K-30
This Pentax is a suitable camera for folks that are looking to take their DSLR on some adventures. Why? It is because this camera was built to be fully weatherproof and coldproof. Meaning it will work on most weather or temperature condition. It has a 16MP CMOS sensor to power your shots. It has a 3-inch rear LCD to preview your shots. If you wish to, you can even shoot videos at full 1080P HD. Top that with advanced auto-focus engine and you got yourself a real winner.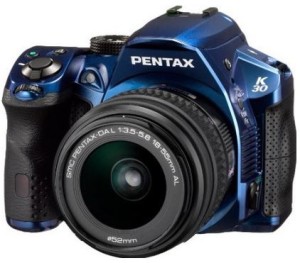 Canon T3
It features a 12.2 MP CMOS sensor with max ISO of 6400 It comes with  dual-layer metering system, a 9-point AF capabilities, and an EOS HD Movie mode capable of capturing 720p HD videos. This camera may not have the best things the latest model of DLSR has but it comes with decent features that an everyday hobbyist or someone who is serious about shooting can be proud of. And yes, it won't gobble up your budget.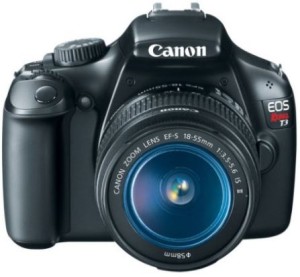 Sony SLT-A58K
This 500-ish camera is with decent the 18-55mm kit lens. It comes with 20.1 MP APS sensor that is capable of 5 FPS burst modes. If that's not enough, this unit can capture full 1080P HD video together with "lock-on" autofocusing technology, and an OLED viewfinder. Further, it comes with a 2.7-inch tilt-able LCD screen for better viewing experience. With these sorts of features, you can really get more from what you paid for.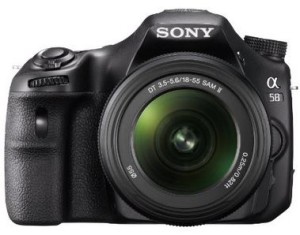 Nikon D3100
This Nikon's starter DSLR does not disappoint.  It can record Full HD movie, has an 11-point AF system, a 3-inch LCD and a decent resolution of 14.2MP. To sum it up, it delivers high quality images and videos. With its reasonable price point, it's really a steal as the package comes with an 18-55mm VR kit lens. Now that's a winner.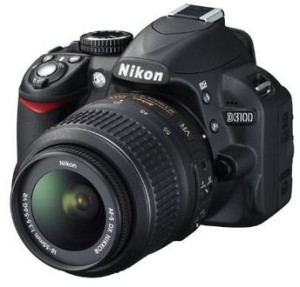 Nikon D90
Another entry on our list of best dslr under 500  is among the pioneers to be equipped with HD video recording capacity. Although this camera is considered to be in the mid-range, it has proven itself to be a very capable performer.  To start off it has a high-resolution 3-inch LCD. It features an 11-point AF system and 4.5fps burst rate which are all respectable. Although the latest offerings from the company, it is bundled with an 18-105mm kit lens which is one of its edges in its price range.