The ability to manually control camera setting such as light sensitivity (ISO), focus and shutter speed is one of the new key features of iOS 8. Not only it is applies to the latest iPhone 6 and 6 Plus, but it is also available to other iPhones that had been upgraded to iOS 8.
However, you can take full advantage of these features if you have an app that utilizes them. Manual controls are integrated to the default iPhone camera app. But due to a lot of developers who want to make our photo-shooting easier, they are integrating new features on camera apps that both beginners and professional photographers can use with ease. Below are 3 of the best iOS 8 camera apps that you'll certainly find useful.
VSCO CAM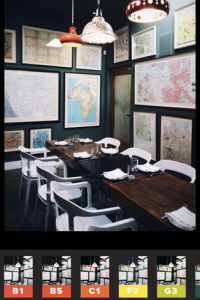 #vsco #vscocam #vscogrid familiar with these hashtags? These are among the popular hashtags use by users on their facebook and instagram feed making these app a popular one due to its audience share and not to mention it is free.
On its latest update, users can not only separate dedicated focus and exposure circles on the viewfinder but a scale on which to adjust white balance or color temperature.
Users can select manual focus, exposure compensation, white balance and shutter speed. It also has a "precision slider" to enable user to adjust the strengths of editing effects that had been applied after it is snapped.
Although there is no problem with the interface, VSCO's settings are a little complex and hard to access. Users need to tap the gear icon in order to access basic controls such as grid overlay, white balance and on/off for the flash. After which, users need to press the "advanced" button (located on the top right) for a slider (bottom of the viewfinder) with a series of settings to pop out. Going through all of these settings and editing it will give the user the perfect picture (based on user settings) they want.
Camera+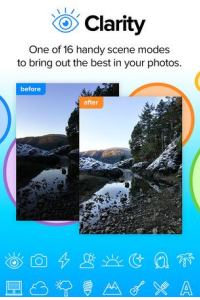 Clarity Filter is Camera+'s feature that make it stand out among other camera apps. Fixing almost anything from camera shake to poor exposure makes this app suitable for any people who love to take pictures.
Its intuitive layout has a lot to do why this camera app is popular. By turning the advance settings on, you'll find the menu which are conveniently located in the bottom of the viewfinder. What users need to do is tap each setting and another row pops up below the screen allowing them to scroll through and set the values they like.
The latest version 6 provides iOS 8 manual controls to the app, allowing users to adjust focus, ISO and shutter speed with the option to select from a set of white balance presets or setting your own. The user can also get a Shutter Priority Mode, which enables the app to set ISO automatically in order to accommodate the shutter speed that you have set. In this new version, it also added a macro mode for super sharp close-up shooting.
Pro Camera 8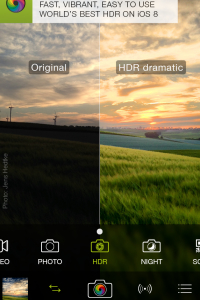 Video makers will be delighted with the new feature of this app. It allows user to play back high frame-rate clips in slow motion and users can also add special effects on video clips audio by using one of the four presets.
Much like the Camera+, users need to go into the menu to toggle the manual controls. After that, by tapping each option (located at the top of the screen) such as shutter speed or ISO would bring up a dial just below the viewfinder allowing them to configure each one to the desired settings.
Users will notice a live histogram on the viewfinder, this is for them to see if the balance of dark and white elements are just right for the picture. A little heads up though, this app's histogram is a series of dots that light up in different colors which is confusing as compared to the standard set of bars of different heights. Pro Camera 8 also has a range of HDR modes (not free though) that can be used to get back lost detail on the darkest and brightest part of the photo.