Most photographers will opt for a wide-angle lens when capturing a landscape image, as they will want to include as much of the vista as possible. For most photographers, a wide-angle lens is anything that is lower than 35mm. But remember that if your camera has a crop factor of 1.6x then you will need a lens measuring 22mm to have a 35mm equivalent. When shooting a landscape scene there are some technical aspects to be aware of.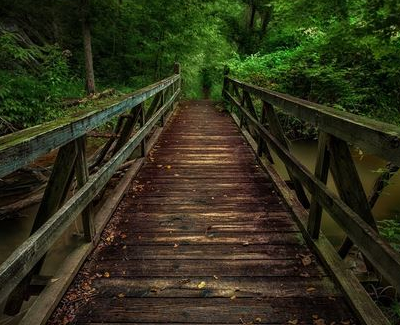 If you want fine detail from the front to the back of the image then you will need to set a narrow aperture, ie anything higher than f16. This is when the lens is letting in the least amount of light, so to balance the exposure with the shutter speed you will most likely need to support the camera on a tripod. You should also compose your shot in thirds and look for leading lines in the landscape to pull the viewer's eye through the image. On a landscape shoot it is best practice to use the focus on manual mode, as your eyesight is far more accurate than the camera lens and you should be aware of where you want the focal point. With landscape photography you have time to consider and control all these aspects, so you should use the camera and lens manually.  Some lenses are so wide that they take on a fisheye effect and the image becomes distorted in a spherical manner.
For the 35mm format, a typical focal length of a fisheye lens is between 8-10mm for cameras with a crop factor, and 15-16mm for a full-frame sensor. Whether or not you should use a fisheye lens in your landscapes is down to individual taste – some embrace this effect whereas others aren't too keen on it.
Canon Lenses for Landscape Photography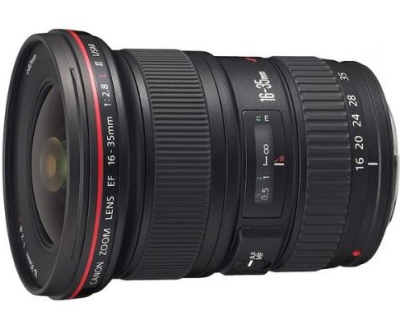 Canon EF 14mm f2.8L II USM – This fantastic landscape lens goes beyond human perspective, offering a massive 114-degree field of view. Its ultra-wide nature not only packs plenty into the frame, but also gives a strong separation between foreground and background elements. A maximum aperture of f2.8 enables you to take sharp handheld shots too.
Canon EF-S 18-55mm f3.55.6 IS II – Don't be put off by the price – this 18-55mm ultra-wide-angle zoom lens from Canon has a decent focal range and works superbly well at its widest setting of 18mm. It comes with Intelligent four-stop Image Stabilization, which automatically detects panning in order to deliver the best results possible for a very reasonable cost.
Canon EF 1635mm f2.8L II USM – The recommended retail price of this lens is pretty expensive, but Canon users will not be disappointed with the results of the 16-35mm – they're absolutely incredible. The zoom range is highly adaptable to any landscape scene, and the fact that it's teamed with a wide f2.8 aperture makes this lens perfect in low light.
Nikon Lenses for Landscape Photography
Nikon AF-S 14-24mm f2.8 – Though quite expensive, but Nikon users won't be disappointed with the results of this 1424mm lens. The zoom range is highly adaptable to any landscape scene, and the wide-angle 14mm will pack plenty of scenery into the frame. The fact that it's teamed with a wide f2.8 aperture makes this lens perfect in low light.
Nikon 16mm f2.8D AF Fisheye NIKKOR – For those wanting to take on a slightly more experimental style of landscape photographs, shooting with a fisheye lens could be the perfect solution. The extreme wide angle distorts the corners of the image, creating a spherical effect that some will like but it's not to everyone's taste.
AF-S NIKKOR 24-70mm f2 – This 24-70mm is a standard zoom lens and gives the photographer a little added flexibility when composing a scene, enabling you to go ultra-wide or close-up. The dedicated flower-shaped lens hood effectively minimizes stray light to improve your pictures and the focusing ring and Silent Wave Motor provide smooth operation.