When it comes to photography, there are different lenses that can be used to achieve the same look that you want. There are different ways a photographer can use to arrive at the final destination.
What You Need
According to http://www.reviewsradar.com, what you need depends on what you're shooting and how you intend to shoot it. The size, lightning set up, space you're shooting in and distance are some of the things that you can look into before deciding. There are all kinds of lenses from a macro lens, zoom lens, prime lens, telephoto lens, wide-angle lens.
The truth of the matter is that most of the lenses available on the market will do just for fine where still life photography is concerned. This is because still, life photography doesn't require shots taken at high apertures. Also, still life photography doesn't involve moving subjects which means an advanced focusing system is not important. Other features such as the vibration reduction or stabilization technology are not important.
When you're looking for a lens for still life photography, you need your lens to be sharp in the f8-f11 range and you also need it to have the appropriate focal length for your subject.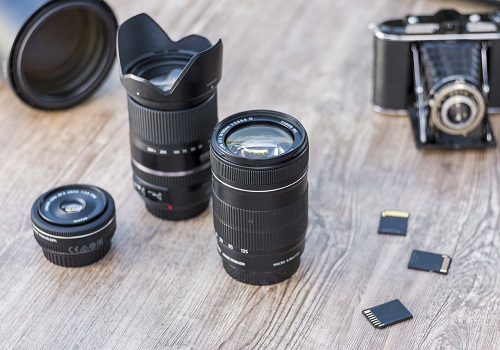 The Canon EF 24-105mm f/4L IS is also considered one of the best still life lenses for its versatility. This is quite important for those who have been asked to shoot a large amount of a certain product with multiple angles to each. In a case like this, you'd want a zoom lens so you don't spend too much time and effort moving your tripod from place to place. The Canon 24-105 is not as sharp as some other cameras out there but it will shoot the f8-f11 sweet spot without hassles. It also brings a lot of versatility to the table with a decent zoom range and some macro capability which will definitely come in handy.
Sigma 105mm f/2.8 EX DG OS HSM Macro is one of the best lenses for still life photography and it is well suited for macro work. Shooting little things that requires a lot of magnification can only be perfected with a very good lens. The beauty of this Sigma 105mm lens is that, just like other macro lenses, even the budget ones, they tend to offer a lot of sharpness. If budget is an issue, you should go for a macro especially a macro in the 100mm focal range.
They are a great value for money and can also be used for a wide range of subjects.
If you're in the market for a specialty still life lenses that allow you to get creative once a while, you might want to check the Tamron SP 15-30mm f/2.8 Di VC USD which is actually on the longer end of lenses but can provide an interesting perspective when shooting still life images.
Another set of lenses which used to be popular in still life photography is Tilt-Shift Lenses. Their popularity decreased with the introduction of Helicon Focus, although there are still lots of cases where you will wish you had a Tilt-Shift Lens handy. These lenses are nothing short of magic and they achieve this through the use of two clever movements in the lens.The shift feature in this lens allows the lens optics to shift in relation to the image sensor. This is done to project an image circle that is much larger than traditional lenses which allows the photographer to simulate the subject from a different camera position.