5 Best Macro Lens for Canon
There are things that get pretty interesting when viewed closer. In photography, this is termed as macro. Macro images are those that are captured closer to achieve an image bigger than the real thing. This way, photos reveals better details and is more dramatic at rimes. But how can this be possible? One thing, macro lenses. And if you are interested to know more about the best in this category, here are some of the best macro lens for canon you should be looking into.
Canon EF-S 60mm f/2.8 Macro USM Lens
This lens measures 2.9 inches in diameter and 2.8 inches long. Judging from its size, it would appear that it is something not interesting but it comes with enough power to conquer. It has silent and powerful ring-type ultra-sonic monitor (USM) for autofocusing functions. It comes with 25-degree angle of view which is equivalent to 96mm lens on 35mm camera. It has 60mm macro lens with f/2.8 maximum aperture for EOS digital SLR cameras. Its floating optical system can focus down to life-size 1:1 magnification for optimum close-ups. Overall, you'll never miss a detail with it.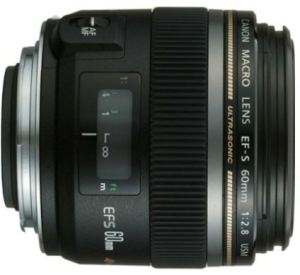 Canon MP-E 65mm f/2.8 1-5X Macro Lens
Constructed with 8 groups and 10 elements, it surely is not a regular lens. It has a viewing angle 18° 40′ for optimum photography. It has F stop range of 2.8-16 for maximum control. With its closest focusing distance of 0.24m or 0.8 ft. from film plane to subject, you'll never have to doubt its maximum magnification range of 1:1 to 5:1.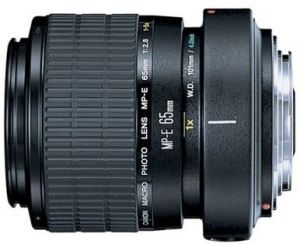 Canon EF 50mm f/2.5 Compact Macro Lens
Sometimes, simpler things offer the best. To start with this lens has a focal length of 50mm. Maximum aperture is numbered at f/2.5 complemented by its lens construction featuring 9 elements in 8 groups. It has a diagonal viewing angle of 46 degrees for wide-angled photos. Focus adjustment is done through its front group linear extension system with AFD. It can still capture stunning images even if it's only 0.8 feet away. Measuring at around 2.7 inches in diameter, 2.5 inches long and weighing 9.9 ounces, this lens can slip through your luggage without a fuss.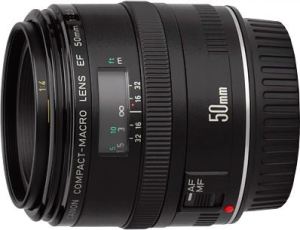 Sigma 70-300mm f/4-5.6 DG APO Macro Telephoto Zoom Lens
Specifically designed for use with digital SLR cameras thus you are assured of perfect performance. It has multi-layer lens coating and lens design that reduces flare and ghosting so you can achieve good results every time. It as well has 14 lens elements in 10 Groups to make up for perfect stills. Its high-performance lens is ideal for portraits, sports photography and the best of nature photography. Comes with minimum focusing distance is 37.4 inches at all zoom settings so you'll have wider array of adjustments to create perfect that shot.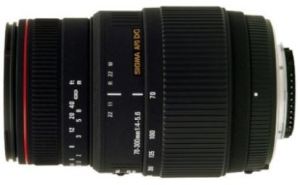 Canon EF 100mm f/2.8L IS USM Macro Lens
This lens is among the elite class of lenses. Featuring 15 elements in 12 groups, it's surely not your average lens around. It comes with Canon's first mid-telephoto macro "L" series lens that includes Canon's sophisticated Image Stabilization so your camera cans till capture the details even if you can't. Its focal length is measured at 100mm with maximum aperture of 1:2.8. Topped with focus adjustment that can be done through its inner focusing system and USM, perfect photos will always be at your reach. Definitely worthy of being on the list of best macro lens for canon.