The best vacation spots come with lots of adventures. And with adventures comes great memories. And although our brains are well capable of storing never ending memories, sharing it with others is not possible. This is where having a nice outdoor camera comes very handy. For those unending vacation thrills, this list of best rugged camera will live up to the task.
Olympus TG-3
Among the best for outdoor adventures, this camera packs a huge punch. Packing 16MP BSI CMOS sensor, it surely has enough power to capture stunning images and videos, up to 1080p, even under extreme conditions. It is waterproof up to 50ft, shockproof to 7 ft, Freeze proof to -10C / 14F and crushproof to 220 pounds of pressure. These credentials are enough to make it a camera for adventure seekers. It has Wi-Fi connectivity so you can easily share your pictures. Further, it has GPS & e.Compass so never lost on your trek.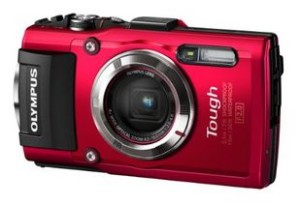 Fujifilm FinePix XP200
With its four-proof protection, waterproof to 50 ft., Shockproof to 6.6 ft., Freeze proof to 14F and Dustproof, it can conquer extreme conditions with flying colors. It has bright and clear 3.0-inch LCD display to keep track of your shots. Featuring a 16-million effective pixels 1/2.3-inch CMOS image sensor, you are assured of fast performance, even in low light situations. It as well features a 5x optical zoom lens for close up situations. Full HD movie recording is as well supported even up to 1080i.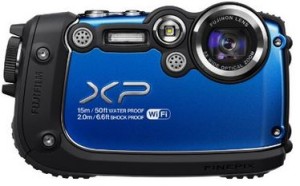 Panasonic Lumix DMC-TS25
With its 16.1 Mega Pixel, 4x optical zoom, 8x Intelligent Zoom, Mega O.I.S. you can be sure that captivating images can be captured pretty much effectively. It has a rugged design which makes it water-proof down to 23 feet, shock-proof from 5 feet, freeze-proof to 14 degrees F as well as dust-proof. At the back you can find its 2.7″ LCD screen which displays your photos. It has Intelligent Auto Mode, Venus Engine, 12 Effective Create Control for easier menu navigation and it can record 720p motion JPEG video. For a casual adventurer, this can be an ultimate point and shoot camera.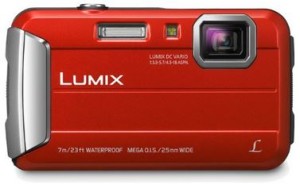 Olympus TG-820
The design featured in this camera makes the whole system waterproof so you can take pictures even at 33 feet underwater. Tough body structures can keep this camera moving even after a 6.6-foot drop, bump, or other mishap. It has TruePic VI Image Processor and a cutting-edge BSI CMOS sensor that enables it to dramatically improve image quality with high quality low-light performance and blazing fast autofocus.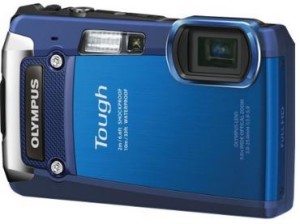 Nikon COOLPIX AW100
16 effective megapixel CMOS sensor powers this camera. This as well makes it ideal for low light shooting and fast operation. Being water-proof up to 33 feet, shock-proof up to 5 ft, freeze-proof down to 14 degrees F, you can use it in most of the challenging situations you are in. it has GPS and e-Compass functions to keep track of your trails. With its five advanced VR image stabilizing features, it automatically reduces the streaky images when even when your moving.