For many, the Canon EOS 5D Mark III represents an ideal compromise between high-resolution digital capture and ease of workflow.
Design
The magnesium alloy body of the Canon EOS 5D Mark III feels solid and substantial, though its weight is by no means excessive, while the ergonomics are good overall and the camera's grip is very comfortable and pleasant to use.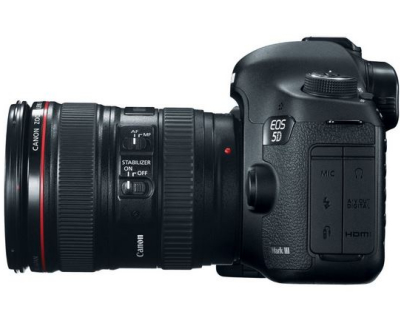 As you would expect from a camera at this price point, all the controls have a reliable and solid feel to them. The Quick Control dial, which allows instant access to Exposure Compensation in Aperture and Shutter Priority modes, can be locked to prevent unwanted adjustments. The 100 percent viewfinder is big and bright, which is one of the key advantages of full-frame shooting and one of the first things that you will notice if you are used to using a crop-sensor camera.
Features
The camera's autofocus system is top notch, and represents a massive improvement on the nine focus points available in the Canon EOS 5D Mark II, with 61 autofocus points – 41 of which are cross-type. These figures do vary slightly with some lenses but with the EF 24-70mm L II USM lens that we were using for our test, we had full access to the entire AF range and simply couldn't fault the speed, accuracy and overall reliability of the autofocus, with even the outer AF points performing highly responsively.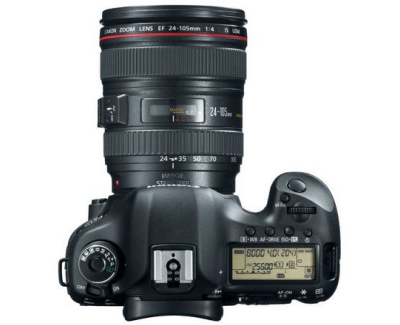 Image Quality
The image quality is superb and we were suitably impressed by the detail and color in all our test images. Canon has included the new DIGIC 5+ processor in the 5D Mark III and the camera's general performance is fantastic. Even difficult scenes are rendered successfully, and for the most awkward subjects with extreme contrast, the built-in HDR feature is extremely useful.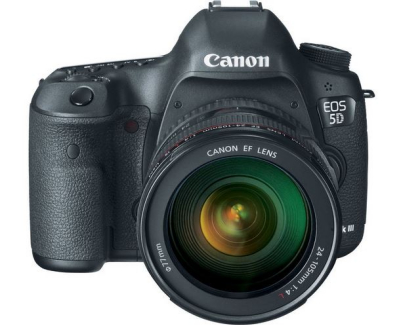 To sum it up
The latest in a line of popular cameras, it's a great upgrade on the Mark II for the AF performance alone. The image quality is excellent, it's easy to use, and it's built with professional photographers in mind. Price, this is where it starts to look rather expensive next to rival models, which offer significantly higher resolution with a slightly lower price tag. However, it really isn't easy to fault the EOS 5D Mark III, and Canon has clearly listened to photographers and focused its attention quite specifically on improving areas of concern with the Mark II. The only thing that really seems to be missing from the camera is a built-in flash, but this camera, otherwise, is a flawless beauty.