The Canon EOS 6D is currently the company's smallest and lightest full-frame DSLR, which makes it the perfect companion on longer shoots and excursions. With 20MP full-frame sensor and having the latest Digic 5 image processor, Canon EOS 6D offers Canon's high-end cameras functionalities and features at a more affordable price.
Design and Controls
Canon EOS 6D although not quite as weatherproof or robust as the other expensive Canon cameras, it is well-built and can hold up under heavy use outdoors and indoors. The controls are easy to navigate, so you can change your exposure settings effortlessly during a shoot, and there's even a handy locking button around the mode dial that'll ensure that the mode you're working in doesn't change.
The camera is pretty quick to focus and it offers an 11-point AF array. This is noticeably a lot less than the DX-format EOS 7D, however, you've got to expect some compromise for an affordable full-frame model.
Features
The EOS 6D does a great job at accurately metering the light for the best exposure results, even when faced with challenging light conditions. There's also a Multiple Exposure mode so you can make the most of the shadows, mid-tones and highlights in the scene. Landscape shooters will also appreciate the in-built Live View mode and single-axis electronic level, which help to ensure all of your horizons appear perfectly straight in-camera. Wildlife photographers will also value the added silent shutter mode, which enables you to shoot discreetly. Studio shooters, on the other hand, may find that the EOS 6D isn't as well prepared for flash photography. If you don't have a wireless studio setup, you'll be let down by the absent flash sync port on the camera's body, which is present in all of Canon's other full-frame models. You can still buy an adapter for the hot shoe though.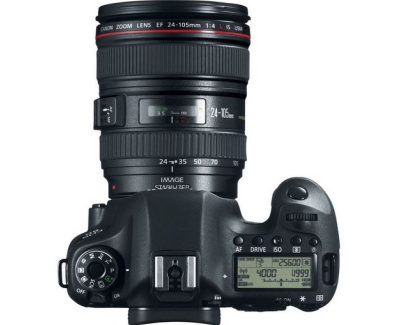 Image Quality
The camera's lower-than-expected number of megapixels has no bearing on the 6D's image quality. We noted fantastic detail and warm, rich color reproduction – both reputable Canon traits. Shots also appeared perfectly sharp and well balanced in terms of exposure.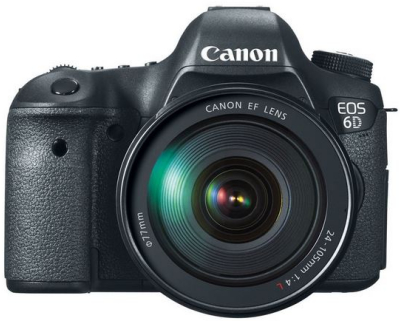 To sum it up
Overall, the Canon EOS 6D offers fantastic image quality and then some. In addition to great stills, the camera also records high-quality video footage. Keen videographers can switch seamlessly between stills and video via the dedicated dial on the back of the camera body. In this mode users can set their desired recording quality and frame rate, which includes full 1080p HD at 25 and 30fps, and 720p HD at 50 and 60fps.