The Canon EOS 700D is a well-designed camera with a very logical control layout. There are plenty of external controls, which make accessing the main features simple and efficient. The menu system is also clear and logical, though once you've set the camera up to your way of shooting, you won't need to access it very often, thanks to the variety of dials and buttons.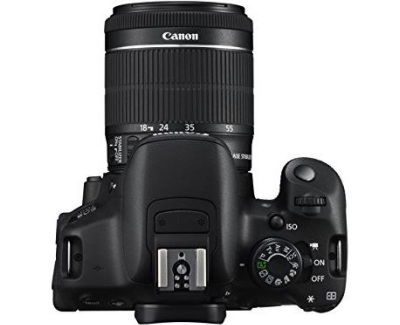 Performance
In Live View mode, you can move the focusing point around the screen, then use gestures to zoom in to either focus manually or via the highly accurate AF. In review mode, you can use gestures to zoom in, and then scroll around the picture to check sharpness and detail. In short, the performance of the 700D is excellent.
Image Quality
The 18MP sensor captures images that have excellent detail and very pleasing color. RAW files were just a little softer and had a touch more noise than expected, but responded very well to post-processing. One slight area of concern with image quality is with long exposures, where exposures of longer than a minute or two showed an unacceptable level of noise. This is easily remedied, however, by setting the in-camera long exposure noise reduction. It doesn't have as many focusing points as some of the competition – only nine – but they are all cross-type, making the autofocus quick and accurate.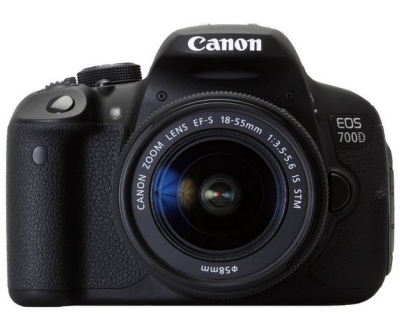 Features
The responsive autofocus and a frame rate of 5fps could give it some appeal to action shooters. The 700D is a feature-packed camera, but it certainly doesn't forget its target market. It offers a number of scene modes, such as Landscape, Sports and Close-up, as well as providing handy on-screen guidance to help users get orientated with the different settings. There are also several creative filters that can be applied when shooting or post-capture, including Grainy Black and White, Toy Camera and Miniature. However, the EOS 700D's standout feature has to be the 3-inch articulated touchscreen, which makes the camera a real joy to use. Its use will be familiar to anyone who has used a smartphone. Although it's branded as an entry-level DSLR, it has more than enough features to keep more advanced users happy.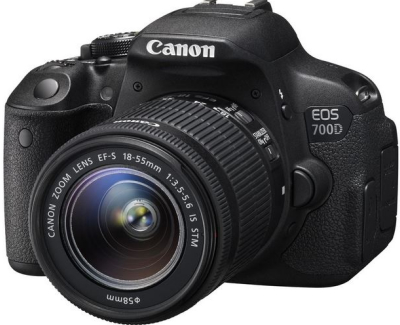 To sum it up
Canon EOS 700D has surprising number of features like the zoom in and scroll option, with its touchscreen interface, it offers at least one very useful feature not found on higher-end models which broadens the appeal of EOS 700D. It's a great option for beginners who are interested in learning the craft and for professionals seeking quality camera.