Canon PowerShot SX500 IS – Small In Size, BIG In Features!
Back in August 2012, Canon announced the release of the Canon Powershot SX500 IS. Claimed to be the world's smallest 30x optical zoom camera, the SX500 is beefed up with a ton of features that make this camera seem really good.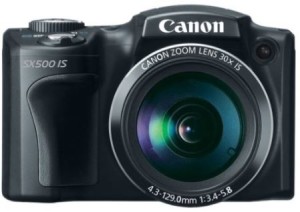 – Sports a wide angle lens and a range of 24 to 720mm
– Comes 16 Megapixel CCD sensor together with a Digic 4 processor to take care of face and scene detection
– Showcases a 3-inch LCD screen plus 461k Pixel Resolution
– Has Smart Auto along with a good selection of Scene Modes, Creative Filters for both moving and stills
…And those are just to name a few!
The question, however, is: is the Powershot SX500 IS worth its $200-250 price-tag? Or is it just good on paper? That's what this Canon Powershot SX500 IS review is set to answer so read on!
Canon PowerShot SX500 IS Review – What I Liked
If I can only name one good thing about the SX500, it would be its size. I don't know how Canon made a 30x 24-720mm optical zoom, attach it to a body, and end up with camera that's only 4 inches in size and weighs 12 ounces.
Oh, by the way, that's 12 ounces with its battery. It's so small and light, taking it wherever you go will never be an issue. If you are one of those folks who love a lot of zoom but don't like the idea of taking a heavyweight DSLR camera with you, the Canon PowerShot SX500 is your solution.
It also comes with semi-manual and manual controls, something which is almost unheard of in lower-end mega-zoom cameras. But you get all of those and more with the Canon SX500, minus the steep price.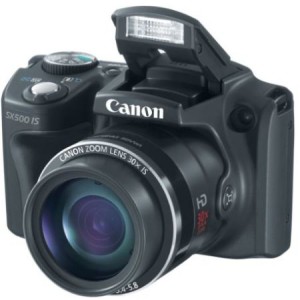 The color performance of this Canon camera also deserves mention; it's generally good up to ISO 400. If you plan to take most of your shots outdoors and with good lighting, the SX500 would be a pleasant purchase.
These along with the good exposure and white balance, plus the 720p video quality (which is better than some of the low-end 'full HD' camcorders I've encountered before) are some of the aspects of this Canon SX camera that I love.
What I Don't Like
Priced at $200-250, you can't expect to have it all with the SX500. It has a few shortcomings. If you're planning to buy this Canon camera, you better know what you're getting…both good and bad.
By staying away from the better HS CMOS sensors and more powerful Digic 5 processor, Canon SX500's performance is significantly slowed, the shooting options are fewer, and to get really good shots, you need a lot of light or long exposures.
If you are expecting photos that are of DSLR-quality or great-looking images at low light, you better look at something else because the SX500 won't deliver those.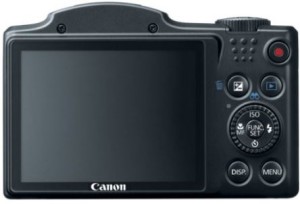 Even the video recorder that I raved about, when used at low light environments, suffers in performance.
Canon Powershot SX500 IS Review – Bottom Line
In conclusion, if you want to have the longest zoom in the smallest camera possible, then the SX500 is an excellent choice.
No, it's not perfect. If you plan to shoot indoors or with low light, you better skip this. However, for outdoor photos and videos of slow-moving subjects, it does deliver and deserves its price.