Casio has come a long way since the runaway success of its selfie-centric cameras. The TR series, in particular, enjoys tremendous popularity with the ladies for its combination of stylish design, ease of use, and brilliant Make-up mode. Not one to rest on its laurels, Casio turned to the premium TR50 when introducing the latest addition to its travel friendly EXILIM ZR family: the EX-ZR3500. Following in the footsteps of the well-received ZR1500, the EXILIM ZR3500 naturally shares many design cues with its predecessor, but at the same time offers improved selfie capabilities in the form of a front shutter button and Bluetooth Smart technology, which we'll get to later.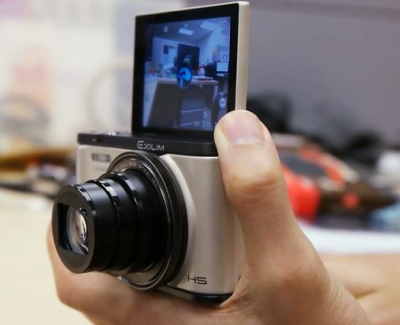 To ensure that it's capable of capturing "each and every strand of hair", the ZR3500 is fitted with a 1/1.7-inch 12MP back-illuminated CMOS sensor (derived from the TR50), a 25300mm f/2.8 wide-angle lens with 12x optical zoom, and lens shift type image stabilization. Thanks to Multi Frame SR Zoom, the zoom range can be doubled through real-time interpolation to maintain the crisp quality of the image. Of course, the main selling point of the ZR3500 is the inclusion of Make-up Plus – also a TR50 feature – which lets you apply varying levels of skin smoothening and brightening on up to 10 faces in one shot. This works beautifully with the 3.0-inch 920K-dot LCD flips all the way up, while you wave at the camera to activate motion shutter. As if to encourage users to experiment with their look, there's an option to set the camera to bracket three shots with different make-up effects. There's now a rubberized thumb rest to go with the repositioned Movie and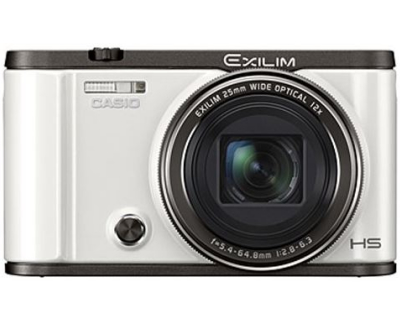 Wireless buttons. That brings us to EXILIM Auto Transfer, which uses Bluetooth Smart (BLE and Wi-Fi) to automatically transfer the photos you captured to your smartphone (paired using the EXILIM Connect app) each time you hit the shutter button. Not only that, the app also enables remote shooting, complete with the ZR3500's Live View on the smartphone. Overall, we found the ZR3500 to render color and detail nicely in daylight condition or indoors with ample lighting. It also offers fast focusing speed and a very usable zoom range. Group face detection works as advertised, whereas Make-up Plus is second to none when it comes to enhancing skin tone and texture. During our ISO test, we found image noise to really kick in at ISO800, while smudged details are evident above ISO1600.
Review by: Ammar Uzair Aminuddin