Faster burst shooting. Half a frame per second gained on the D610 may not sound like much, but going from 5.5 to six frames per second gives you an extra shot every two seconds, which is especially useful for increasing your chances of success when shooting fast moving subjects such as sports or wildlife.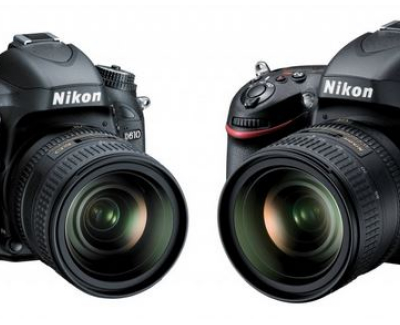 Discreet. The Quiet Continuous mode adds a more subtle edge to the burst mode. It knocks the speed down to three frames per second to minimize the noise caused by mirror movement inside the camera, which is useful for shooting indoors, especially when photographing events such as weddings.
Auto white balance improvements. Although this is somewhat difficult to measure, the auto white balance has been improved, and it definitely reacts more quickly than before. If lighting conditions change the camera is capable of responding rapidly, which is useful when moving from outside to indoors.
More of the same. Physically, these two D-SLRs are very similar. The 850g magnesium alloy body is convenient to cart around all day, and robust enough to stand up to professional usage, while the layout of the controls is the same enthusiast-orientated design as on the D7100, making it ideal for users new to full-frame cameras.
| Nikon D610 | Nikon D600 |
| --- | --- |
| Burst shooting. There are two options for burst shooting: six frames per second, or three frames per second in Quiet mode. | Weather proofing. The magnesium alloy frame is protected against dust and water, making it an excellent choice for outdoors. |
| 39-point AF. The 39-point AF system can mean the difference between a sharp image and a missed opportunity. | 3.2-inch screen. Whether you're reviewing images or using Live View, the 3.2-inch LCD screen is extremely good. |
| 24 MP FX sensor. The amount of detail that can be captured means the Nikon D610 is suitable for every photographic style. | Sensor issues. Issues with the D600's sensor were well publicized, leading to an extended warranty for those models affected. |
| Price. Being the most affordable FX body Nikon produces makes the D610 extremely attractive to any DX photographer stepping up. | Price. The Nikon D600 can still be found new in a few places, but it's more likely you'll be buying used, due to the camera being discontinued. |
| | |