AfterShot Pro is an image editor aimed squarely at photographers. It can't tackle graphic design tasks or create photo montages. Instead, it focuses on organizing photos with tags, ratings and labels, and optimizing their colors and details. This is particularly useful for people who shoot using their camera's RAW mode. RAW files have the potential to deliver much better image quality than the camera's JPEGs. It's down to software like AfterShot Pro to unlock this potential –as well as to keep track of these RAW files, which can't be read by most Windows software.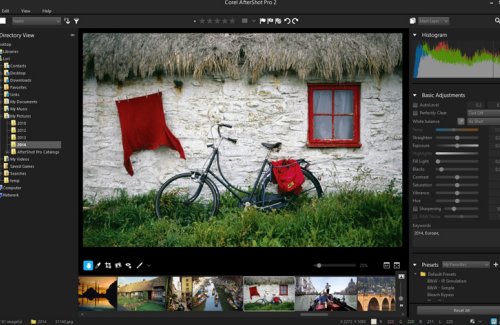 AfterShot Pro isn't the only software to offer these features, though. Adobe Photoshop Lightroom is the market leader, and rightly so with its elegant interface and outstanding good editing tools. Against such stiff competition, Corel's software has one immediate advantage–at just £40 it's £60 cheaper than Adobe's. AfterShot's streamlined interface, with photo management on the left, editing tools on the right and a choice of thumbnails or full-screen previews in the center. It's possible to search the library by a huge range of criteria including capture date, exposure settings, ratings, keywords and folder location. It performed erratically in our tests, though, occasionally freezing for up to 20 seconds.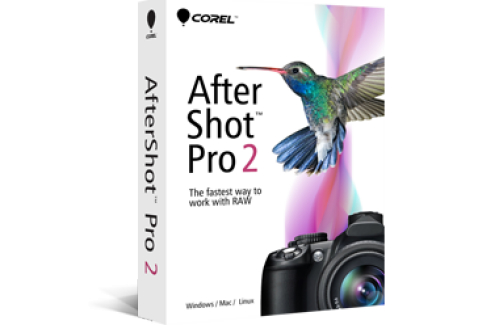 Corel AfterShot Pro 2 recognizes the RAW files of more cameras than ever, but the list is still far from comprehensive, with many models conspicuously absent. Exporting finished images is faster than before. However, the software can't organize photos into custom albums or export directly to social-media websites. Image processing is mostly excellent. It's possible to tweak just the highlights, shadows, specific colors or particular parts of an image. However, some features don't match the standard set by Lightroom. There's a new Local Contrast control that accentuates details by boosting the contrast in relation to adjacent pixels. It's not as effective as Lightroom's similar Clarity tool, though, with a tendency to add distracting halos around objects. It can compensate for a variety of lens defects, but whereas Lightroom tackles these automatically, in AfterShot Pro 2 it's a more tedious manual process.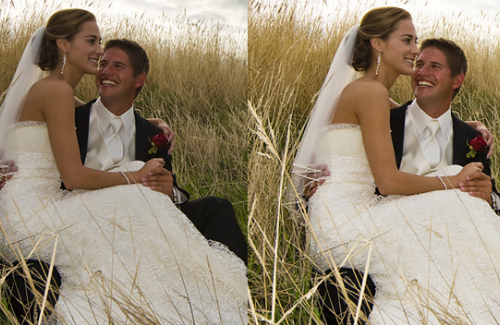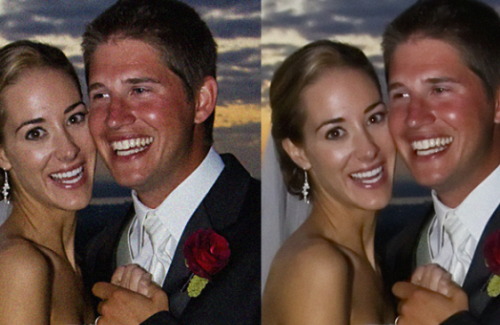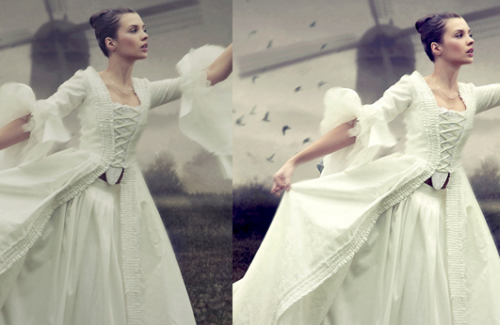 Lightroom's Heal command can remove blemishes by copying another pristine part of the image and hiding the blemish behind it, tweaking the color so the copied material matches its new surroundings. AfterShot Pro's Heal tool is far less effective, simply applying a blurry smudge over the offending area. There's a new tool, actually taken directly from Corel PaintShop Pro, for combining photos taken at varying exposure levels to create a single image. Its ability to extract highlight details from RAW files, however, is frustratingly limited. Corel AfterShot Pro is generally a good image editor, but there's very little to tempt existing users to upgrade to version 2. For those who have yet to take the plunge into RAW image editing, Lightroom has more consistently impressive editing tools making it well worth the extra expense.