Many people underestimate the amount of dedication and time a bodybuilder puts into losing weight and building muscle. Not only do they invest their time but also a fair amount of money, according to Supplement Express their recommended price for a 2 month supplement supply costs up to $199.95. This figure isn't even including the amount of money they spend on a gym membership each year. Simply put, your progress pictures need to express the amount of time, effort and money spent by these people in transforming their body.
You will want to create an exceptional progress collage which allows you to show off you or your client's new figure or physique in a truly flattering way. Follow along as we help you enhance your imagery via some tried-and-true photography tips, ensuring you or client look their best in all of their progress and transformation photographs.
1.) Take Pictures at Similar Times and Places
Consistency is the key to creating a series of photographs which highlight your fitness progress. For this reason, we recommend that you take your photos during the same time of day and at the same place. For example, if you took your first picture in the series in your home gym, at high noon, keep taking the pictures at that time, in that place. You'll find that doing so ensures more uniformity and also reduces the chances that people will be distracted by the changes in lighting and background. Instead, they will be able to focus more so on you or your client's transformation and progress.


2.) Get Rid of Background Clutter
Nothing looks worse than a bodybuilding photo taken in a messy room! For this reason, we recommend cleaning things deeply before beginning your photo series. It's important that a chosen background is clean and fresh-looking. People do notice background details and they may be unimpressed with cluttered or messy background. Ensure that a space is clutter-free. It will put the spotlight on the transformation, instead of a bunch of items on the floor or on the wall.
3.) Create an Attractive Collage
Collage apps are easy to find online and they are typically free or very affordable. If you want to create a nice combination of bodybuilding photos, be sure to find a good (i.e. highly-rated) collage app. When you do, you'll be able to place photos in logical configurations which demonstrate your progress over time. These apps are easy to use and they'll give your photo series a professional and polished look.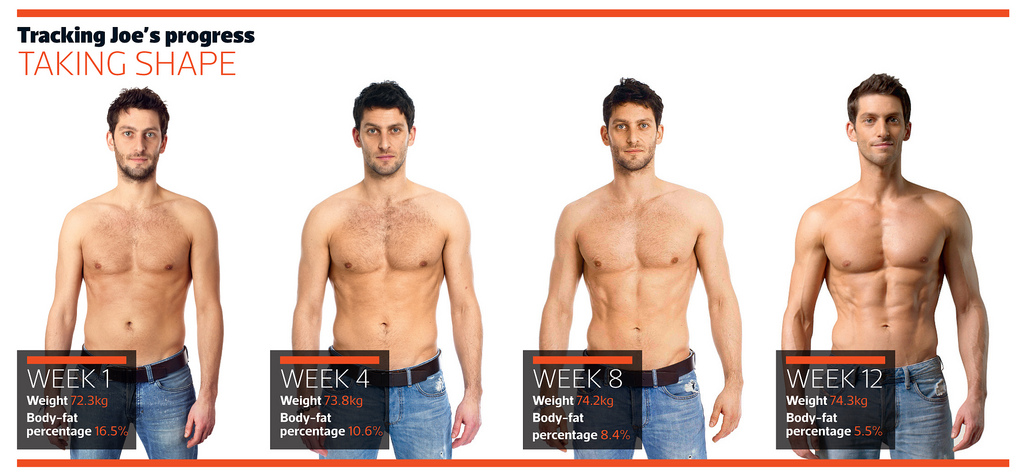 Use Our Helpful Tips & Start Taking Great Progress Pictures Today
People that participate in bodybuilding, put in a lot of work and money into their bodies and deserve to look their best in the pictures you take. Our 3 tips for creating the best bodybuilding progress pictures will help you make the most out of you or your client's figure and physique. It's all about considering the time of day, the place, the background and how to present their body transformation and progress online.
Now that you know the basics, you'll be ready to move forward and take your best pictures ever!