Following the line of outdoor cameras, go pro has been a go-to choice for filming action packed adventures or even aerial footages. Although the company did not have the complete set to cater the market for drone footage, many companies offered products where a GoPro camera fits out-of-the-box.
But then, as perceived by many, GoPro will eventually offer this sort of option for their consumers. The news is that the company really is making strides to offer this option. According to Wall Street Journal, the California-based firm is looking to release a range of multi-rotor helicopters 'late next year'. Fair enough, people will surely look into this when things will come to fruition.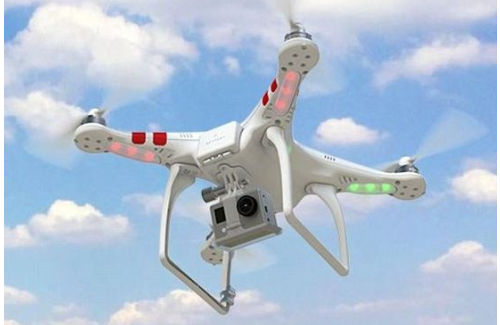 As these machines will be fitted with the GoPro line of cameras, it is expected to be targeted towards hobbyists. This will be expected to compete with Parrot and DJI in the market. The probable setup would be that the entry-level copters will be fitted with entry level cams like Hero. Of course, there would others that will opt for a more sophisticated option thus it is expected that the more complex drones will feature cameras such as Hero4 to complement functionality.
As the market is already been conquered by other companies, it is expected that GoPro needs to further enhance their device's capacity like having better software control and stabilization or they might just have to pack 4k resolution into the package. Joining the present market could quite a challenge, even for a known brand like GoPro. But then, if they will play their cards right, this might just become another good choice for their portfolio.