There have been a lot of buzz about GoPro Hero 5 to sport a 3D feature. This simply will enable consumers to capture videos in well-detailed 3D shots. Also, the device is supposed to be equipped with a 4K resolution with a capacity of capturing images at 60 frames per second. This is the latest action camera from the company and many people are expecting a lot. One very noteworthy, rumored, feature is having a live-streaming capability through the camera's built-in LTE chip. The rumors states that it will come with 2800 mAh battery together with Bluetooth 4.0 which would help speed up file transfer.
As it is expected to support 3D, dual-lens functionality should accompany it. And for hardcore adventurer, the new camera was reported to withstand being submerged for up to 60 meters, deep enough for average Joes. Although regarding how long it can stay that deep has yet to be known. Also worth noting is that the new GoPro will have smaller dimension that its predecessor.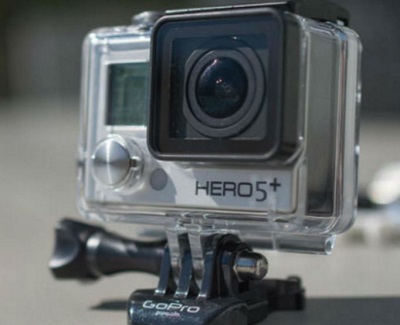 The supposed release date of the device is directing for an October launch. While the news about the camera specs is already exciting, the launch might as well be very surprising. If rumors were right, the new camera is to be introduced in bundle with the company's Karma Drone, fantastic deal indeed.
Now, if you're already day dreaming about it, it would surely help to know if that dream can be a near reality. And rumor has it that the upcoming camera will be priced around $400. This is amazing considering that this is approximately a hundred dollar cheaper than GoPro Hero 4. But of course this pricing might just be introductory. Even so, with the rumored specs, this device is something to look forward to.