In the advent of GoPro cameras, we were shown how adventures can be captured in a stunning way. Professionals all over the globe has seen and appreciated how amazing the shots can be made with ease. This made GoPro a go-to camera for adventures and the likes. But then it can actually be made even better. This is where Kodak Pixpro SP360 fits.
According to pocket-lint.com, J.K. Imaging which is a licensee of the Kodak PixPro camera brand, is shipping the SP360 360-degree digital action camera. This camera was unveiled earlier this year and was expected to go head-on with GoPro cams. So what's new? For one it has a 360-degree view. Even better is it can be set to 360-degrees panorama, 212-degree front, 180-degrees split view with front and rear shots recording simultaneously, 214-degree dome, and "Ring/Sphere" modes. With its 16MP MOS, you can record 1080p videos without problems.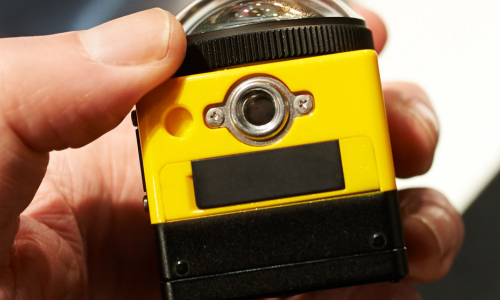 The Kodak Pixpro SP360 comes with motion sensor for hands-free recording. It also has Wi-Fi support that can be used to connect your smartphones. Durability comes from its water-proof, freeze-proof, shock-proof, and dust-proof casing. It is compatible with a microSDHC memory for its storage needs. The SP360 Action Cam also has a rechargeable Li-ion battery.
You can choose between from different packages. The SP360 Explorer bundle and Aqua bundle each comes with three different accessories. If you want more there's an Extreme Accessories bundle that includes a bar mount, flat adhesive mount, helmet mounts, surfboard adhesive mount, suction cup mount and extended arms  to mention a few.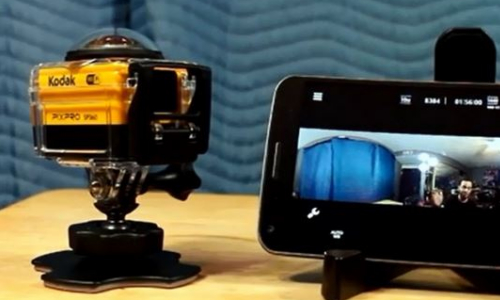 This is a very fortunate times for those who constantly seeks and record their adventures. Yes, it may confuse some new buyers but the thing is, you can have various choices for your needs. For sure, the Kodak Pixpro SP360 will be good enough for your thrills.