So, you've got yourself a GoPro HERO4 Session. With that, we're guessing that you have every intention of using it to its fullest potential, and that means you're going to attempt all sorts of stunts. What's that? You're not sure how to get that sweet shot with your action camera? Well then, why didn't you say so? In that case, here are just some of the ways you can put that action camera to good use.
Know Your Field of Vision
Let's be honest: even with the HERO4 Session's 8MP wide angle lens, you may not be able to capture the view you're aiming for without practice. Therefore, it's important for you to plan out your shots before you commit to your action. That usually means that you'll need to scout an area and then planting the HERO4 Session at the exact angle you wish to record your death-defying feat.
Strap It On
Want to give your video that sense of excitement in first person? Use the appropriate head strap accessory that is compatible with the action camera, and strap it to your head. Playing an intensive sport, such as paintball? No matter, as you can also attach the camera directly to the body of your paintball gun, which also lets you review just how trigger happy you were during the game.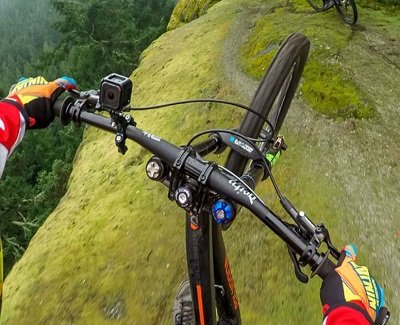 Video or Stills, Your Choice
Besides video recording, you can also use the HERO4 Session to take photos, or even time-lapse shots. Thanks to its 8MP camera, you're guaranteed some really high-quality shots. Want a close-up shot of subject? Then simply press the red button at the top of the camera. Looking for a more severe angle? Simply pair the HERO4 Session to the provided GoPro Remote, or to your smartphone via the GoPro app.
Different Sports, Different Mounts
Naturally, it goes without saying that depending on the sportsperson that you are, there are different mounts that are designed to accommodate your action camera. Just like the head strap was designed to wrap over your head, there are also other mounting accessories, such as a helmet mount, a glove mount, and even miniature tripod and extendable camera arm.
Determine the Video Quality
Not every video needs to be taken in 1440p resolution, and not every great stunt has to be captured in the now standard 720p HD resolution. Determine which stunt calls for the HERO4 Session's WQHD video format, as well as which stunt can easily be interpreted via a Full HD or HD recording format. Remember: as long as your action camera can capture all the details, you're good to go.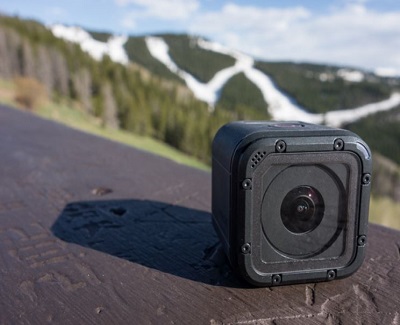 Whole New Level of Durability
If you're an owner of the HERO4 Session, then you're probably wondering if it comes with special housing for both high-impact and water-based sports. The answer is a simple no. As the HERO4 Session is built in a pneumatically-sealed chamber, the camera itself is already sealed tightly and plunged into water, all without the need of usual waterproof housing that other GoPro models may need.