VR madness is gaining their momentum. With multiple companies joining the force to make the experience better, more users are finding virtual reality a nice touch to the usual experience. But one very important aspect of creating virtual reality is through using the right camera for it. Of course you can have the best screen for it but the capturing camera does have a lot to say when it comes to delivering the right goods. That's what Nico360 is trying to do.
The designers of Nico360 virtual reality camera developed a small package for their design making it among the smallest in this category. But this camera seeks help from crowd-funding site Indiegogo. It was July 15 when they reached for an Indiegogo campaign and proclaimed "world's smallest consumer 360-degree virtual reality camera" launch. Their goal is to gather $50,000 and fortunately they're getting closer to their target.
Now, let's get to the numbers.  Nico360 will come with 32 Megapixels and will offer 360-degree Live VR video streaming. To further enhance the results it has image stabilization. Measuring at 1.8×1.8-inches while tipping the scale at 109 grams, this camera is very much portable.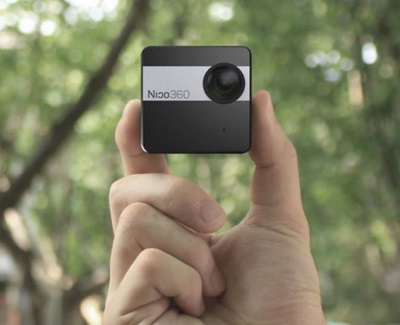 It is waterproof and washable so you can virtually take it anywhere with you. It boasts 1440P WQHD video recording with Adobe RAW/DNG photography output and MPEG-4 H.264 encoding. It comes with 32 GB internal storage with a micro SD port if you wanted more storage. It also has Wi-Fi and Bluetooth for better connectivity with free iOS and Android apps making it very versatile overall.
These numbers and capacities are actually very commendable. And if Nico360 will continue to go into mass production, it will surely gain a huge fan base in the future.