If you're after a good level of control in a truly portable body, the Nikon 1 J5 could well be for you. At just 231g (body only), this camera comes with many manual features to help photographers get the right result, while being small enough to fit into a handbag or large pocket.
Design
Nikon has opted for a very in-fashion retro design for this version, with a plastic construction that still looks the business. To give you quick access to manual settings, the manufacturer has gone with a mode dial on the top plate and dual dials for easy settings changes, giving DSLR users familiar controls. You can, of course, also control the camera through the three-inch touch-sensitive screen. This is a 1037K-dot LCD screen that can flip 180 degrees, during which Selfie mode and face detection automatically come on to help with self-portraits. There's no viewfinder, however, so you'll have to rely on the LCD even in harsh sunlight. There's a built-in flash if you need to add in some light – especially useful for illuminating backlit subjects such as portraits. However, there's no hotshoe or accessory port for add-ons such as flash guns.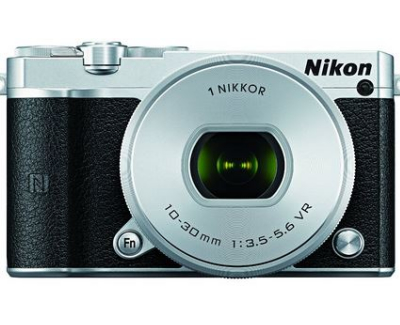 Image Quality
Inside the body you'll find a 20.8MP CX-format one-inch sensor, which is smaller than the APS-C sensors you'll find in some competitor CSCs. However, image quality is still decent, with good color saturation and dynamic range. There's no optical low pass filter present either, which ensures images stay sharp and finer details are well resolved. The top ISO has also been improved from the J4's 6400, with a new range of ISO 160-12,800, meaning it's much more capable in low light.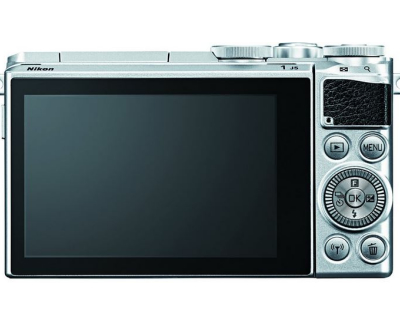 Performance
A big thing that is quite impressive about this model is that the EXPEED 5A processing engine allows a continuous shooting rate of 60fps using a fixed focus, or 20fps using continuous autofocus. This is an impressive speed that will help you to capture even the fastest action. Its electronic shutter lets you shoot as fast as 1/16,000sec and it's near silent for discreet shooting for things like wildlife or street photography. Another tool for capturing action is the Hybrid AF system with 171 AF points, 105 of which are phase detection points, to help with more accurate focusing. Video enthusiasts will also benefit from options of 1080p at 60fps or 4K recording at 15fps, and you can share your shots quickly and easily using built-in Wi-Fi and NFC.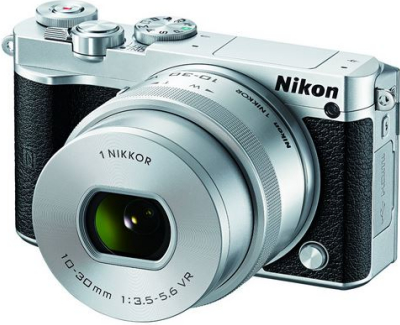 To sum it up
A great option for those upgrading from a compact and wanting more control, as well as interchangeable lenses, the Nikon 1 J5 is apt at shooting action, perfect for shots of the kids, wildlife, sports and more.