If you've been around with point-and-shoot cameras and have been using it a lot then you may have already realized its limitations. By this time, you could already have thought about upgrading to something that can offer both versatility and quality wrapped around by simpler settings to deal with. And that's where exactly Nikon's 24.2MP D3400 DSLR comes to the rescue.
Nikon D3400's design was conceived around helping a budding photographer learn more about the hobby without having to think about those advanced settings it needs. How is this possible? It is through Nikon's Guide Mode. This integrated feature helps provides step-by-step assistance when the user needs to adjust the camera settings.
Budding photographers can simply turn the top Command Dial to Guide Mode in order to see a full range of capture options after which the camera then guides them through to take the desired shot. It's really developed for first-time DSLR owners in order to help make the transition from a point-and-shoot to a more complex DSLR way easier that before.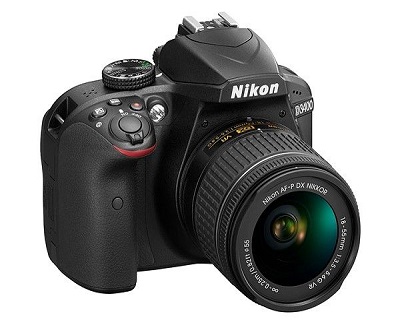 Yet there is another good selling point for the D3400. This is the combination of Bluetooth Low Energy (BLE) and Nikon's SnapBridge feature. This combination allows users to share photos wirelessly through creating a connection between the D3400 and another compatible smart device. And once it's paired, the D3400 will stay connected and will transfer photos automatically without needing to re-connect the devices every time you need it.
By the way, this camera is not just good for newbies, it is actually well-equipped even for professionals. Nikon did very good for D3400 by giving it a 24.2-megapixel DX-format CMOS sensor with no optical low-pass filter. Also, it has a native ISO range from 100-25,600, a continuous shooting of 5 frames per second, and the camera supports Full HD 1080p (1920×1080) video recording with up to 60 frames per second rate. The D3400 will made available in September and will be kitted with AF-P DX NIKKOR 18-55mm f/3.5-5.6G VR. SRP is pegged at $650.