The Panasonic Lumix GF 6 was one of best cameras of 2013 and nothing came along to displace it in 2014.This compact system camera (CSC) had a large sensor and a wide selection interchangeable lenses delivering DSLR levels of image quality and versatility. It was just as fast as a DSLR, had lots of features and, thanks to its straight forward controls and superb touchscreen interface, felt instantly familiar to anyone upgrading from a point-and-shoot compact camera. Best of all, it was one of the smallest and lightest CSCs around, and one of the cheapest too. There's always room for improvement, though, and Panasonic hopes to do just that with the GF7.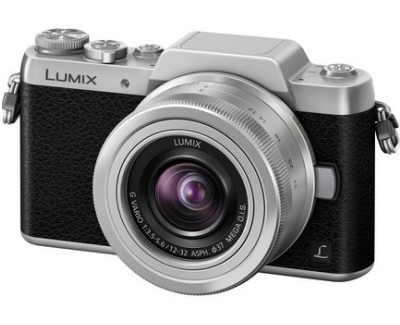 Design
Its appearance is quite a departure, with the GF6's modern curves replaced by a more retro, angular casing. Beauty is obviously very subjective, but we're not taken with Panasonic's attempt at retro chic. Impressively, the Panasonic Lumix DMC-GF7 is even smaller than the GF6. The camera body has slimmed down by 5mm inches width and depth, and shed 57g in the process. The bundled 3x zoom lens is 40g lighter, too, and can retract in on itself for transit, giving a combined depth of 62mm. It's not quite pocket sized, but it's extremely unobtrusive for a CSC with a big sensor and a 3x zoom lens.
The main casualty of this weight loss is the battery, which only lasts for 230 shots. We found this wasn't quite enough fora day's sightseeing. The brightness of the flash has also decreased and is only properly effective at very close quarters. We're happy to report that the controls are virtually unchanged. There's a dedicated mode dial to access auto and manual exposure, a panorama mode, and modes tailored for different shooting conditions and ones designed to give your images a little artistic flair.
Buttons and Menus
Fully automatic mode is via a dedicated button. There's also a dedicated button you can set as a shortcut to any feature you like (its default is to launch the Wi-Fi functions). You can wirelessly transfer photos to smartphones, tablets, PCs and even straight to social-network sites. You can use smartphones and tablets as remote controls, showing you the camera's view and letting you control the settings. Various other buttons cover functions such as EV compensation and white balance, and there's a wheel for quickly adjusting your chosen setting. The touchscreen gives quick access to all the other key settings, and also makes it easy to define which part of the scene to focus on. The screen is hinged at the top and can flip right over if you want to take some selfies. Unlike the GF6's screen however, it can't tilt down to provide an even wider range of shooting angles.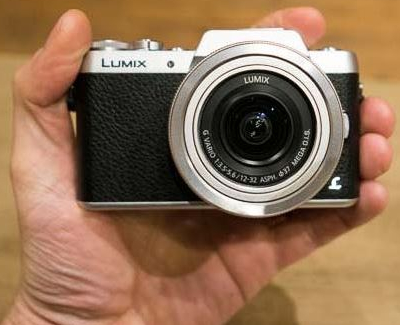 Performance
Lumix G-series cameras have always excelled at video quality and this one is no exception, with pin-sharp details, life-like colors and very responsive autofocus. However, it's disappointing that manual-exposure control is no longer available for video capture. It's a superb point-and-shoot video camera, but not so good if you want to get creative. Photo speed and quality have been beefed up though. Both the GF6 and GF7 are extremely fast in normal use, but the GF7 is a little quicker in continuous mode, rattling along at 5.4frames per second (fps) compared to the GF6's 4.2fps. Photos taken in low light on the GF7 have less noise, although rival Sony CSCs produce even better results in low light thanks to their larger sensors. The Panasonic Lumix DMC-GF7 was hard to fault in bright conditions, with crystal-clear details and faithful colors, thanks to the expertly judged automatic settings. We love the GF7's petite dimensions, while photo and video quality are both excellent. However, we are disappointed that certain features have regressed since the GF6. Plus, with some superb CSCs from other manufacturers available for much cheaper price, the Panasonic Lumix DMC-GF7 is a little overpriced.