Many people these days find it amusing to take photos and videos on the go. This is one reason smartphone manufacturers made sure they have installed competitive lenses for their phones. But the need for a better yet efficient device is always better. We all know that phone cameras can drain batteries in no time. Even how efficient your device may be, it would still suffer the same battery drain cycle. For this reason that HTC designed something that can capture still and motion pictures while still be compatible with smart phone connectivity.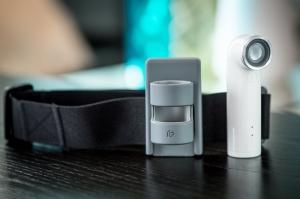 This is the path that HTC has chosen. And recently they unveiled their RE camera. Sounds very simple but mind you, this camera boasts a lot of power for your average grind. The first thing that many camera users look for is the "MP size". Fortunately this camera has enough power with its 16 MP sensor with 146-degree wide-angle lens. This makes sure that you'll catch every bit of the memories you wanted to capture.
Simplicity is the main theme of this periscope–looking camera. It has two buttons, one for capturing images and the other is to start its slow-motion capability. Short press will capture stills while longer ones will start video recording at 1080p. As the camera does not come with internals storage, it is capable of storing photos to the cloud. But for those who wanted more, there is a card slot which can support up to 128 GB. Battery life is not a problem either as one can use RE camera for up to 1200 stills or approximately 100 minutes of video on single a charge. Even better, the company launched an app to support Android devices with versions 4.3 and up. IOS devices are covered as well.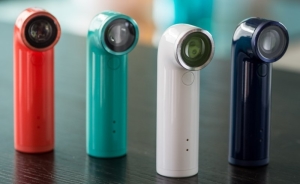 Further, although this may not tackle the path of a GoPro cam, this device has a huge potential to create its own niche. But for now, let's just wait and see where HTC RE camera will perfectly fit.