Last year there was a lot of buzz circulating about the supposed introduction of modular phone. The design was about adding modular components to a phone like having a bigger battery, better speakers and of course, a much better camera. Through this, possible upgrades can be limitless. And earlier this year Motorola joined on the modular excitement with its Moto Mods. This is a series of magnetic add-ons specific for its Moto Z phones.
The list includes numerous back plates featuring a massive battery pack, a JBL-made stereo speaker with a kickstand and a projector. But there is that one very important aspect that is not present to date but many users would really be interested in, having a better camera.
And just recently, there have been rumors buzzing around about the supposed camera add-on that was supposed to be made by Swedish photo equipment manufacturer Hasselblad.  The rumored camera module promises to pack as hefty punch considering its size. While the pictures of the rumored camera module appeared in June, it was just this month that the fitting photo of a near final version of the add-on presented itself.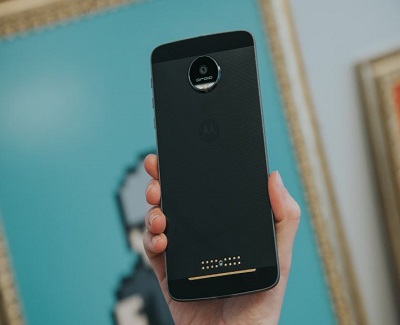 And the latest leaked image readily shows the supposed Moto Mod camera with all the right buttons. It is bearing the iconic Hasselblad logo, of course. Also, it sports a dedicated zoom dial, a rumored feature but was not seen from the earlier leaks.
Other details show that the Hasselblad-built add-on will feature a dedicated shutter button. To achieve better results it features Xenon flash and it might also have the option for you shoot pictures in Raw format. Also, there's a dedicated zoom dial present that surrounds the shutter button. All in all, this could be a very interesting take of Motorola on the modular phone arena.