Samsung NX Mini Review
Picking a camera can be a complex balancing act of competing priorities, but there are often two issues on which people won't budge. It must be within budget and not so big that you end up leaving it at home. With the Samsung NX Mini, Samsung has addressed those priorities well.
The under $500 price is very reasonable, especially when you factor in the bundled copy of Adobe Light room 5, a fantastic photo editor that normally sells for $125 and weighing 229g and measuring 35mm thick, it isn't much bigger than most budget compacts.
The 1in sensor is four times bigger than the sensors used in most compact cameras, and is more commonly found in more expensive cameras such as the Sony RX100 series. As a rule, larger sensors deliver higher image quality.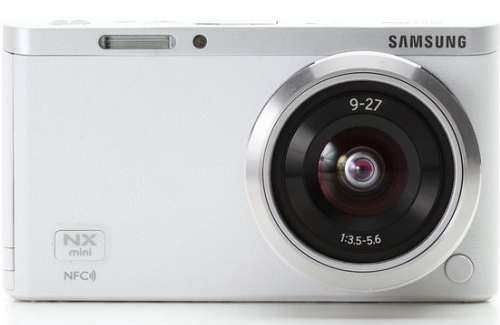 Lens
The lens plays a part, too, so it's disappointing that the bundled lens isn't as remarkable with its narrow aperture and no zoom function. The fixed wide-angle view is fine for general snapping, but not-so-good for close-up portraits or capturing distant subjects. Because the Samsung NX Mini uses interchangeable lenses, you can whip off this disappointing lens and attach another compatible one. You'll have to pay for additional lenses, of course, and currently only two other compatible lenses are available. One is a 3x zoom lens, while the other is a wide-aperture lens that's ideal for portraits and low-light photography.
Both are thicker than the bundled lens, which is much slimmer than usual, but the camera is still just about pocket-sized with the larger lenses attached. A big sensor and interchangeable lenses are usually the mark of an enthusiast-oriented camera, but the NX Mini's controls are designed more for point-and-shoot operation. There are no dials and just a few buttons on the back. Manual functions are available but they're not particularly quick to access.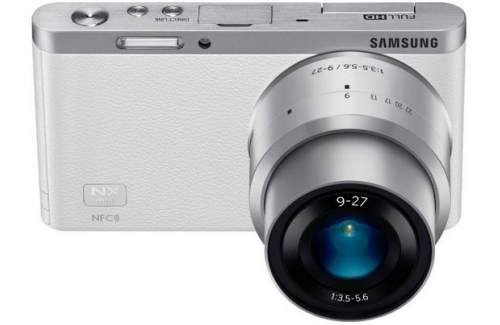 Screen
The screen is touch-sensitive though, which speeds up menu navigation and makes it easy to specify where you want the camera to focus. The screen is hinged at the top, tilting up for comfortable use at waist height, and up and over for self-portraits. There's Wi-Fi built in for remote control and image transfers to iOS and Android devices plus high-quality video recording.
Image Quality
Image quality is excellent for such a slim camera. That's largely down to the big sensor, which captures smooth, life-like details in bright conditions. Photos taken in low-light look respectable, especially when compared to other similarly priced cameras with smaller sensors that produce low-light photos blighted by grainy noise. Shooting in RAW-mode and processing photos in Lightroom boosts quality further, and unleashes lots of creative color-processing techniques.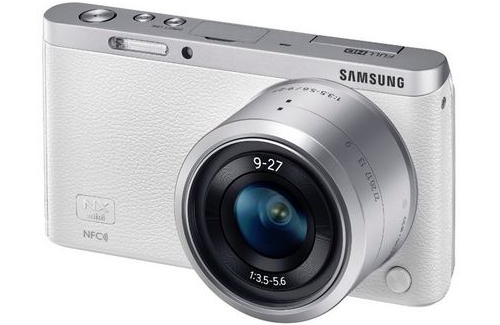 Conclusion
The Samsung NX Mini isn't perfect. Its controls could be better and should have a wider range of lenses were available, (although the lenses that are available do at least cover the basics). Nonetheless, the Samsung NX Mini's good image quality and petite size makes it a great-value alternative to other bulkier and more expensive CSCs.