Sigma 50mm f1.4 DG HSM Review
It's tempting to think that the Germans have a monopoly on premium quality interchangeable lenses – and, in particular, Zeiss's recent offerings tend to reinforce this – but Sigma is quietly challenging with its Art Series fast primes. The first in the series, the 35mm f1.4 DG HSM, won this category last year and, this time around, Sigma had a Zeiss contender to deal with, but still won the day for a lens which earns superlatives for every aspect of its design, construction and performance. Sigma still makes all its lenses in Japan and, perhaps not surprisingly, the Art Series primes are essentially hand-crafted in the same tradition as fine German optics. Consequently, the finish is exquisite and exudes both quality and precision.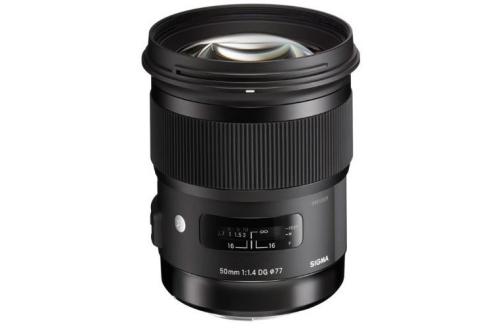 A nice touch – quite literally – is the provision of a ribbed grip on the underside of the barrel which provides some extra security, particularly when changing lenses. It's probably there because this is quite a substantial lens for a 50mm prime – even a fast one – which weighs in at a very solid 815 grams so it's only beaten in this class by the Zeiss Otus 55mm f1.4 at 970 grams.
A mount hewn from a solid block of brass undoubtedly contributes to the Sigma's real heft, but so does an optical construction comprising 13 elements in eight groups. Three of these are special low dispersion (SLD) types to counter chromatic aberrations and one is an aspherical type to correct for distortion. Interestingly, Sigma has adopted a retrofocal (or 'inverted telephoto') design for its 50mm f1.4 rather than the more commonly used double-Gauss configuration. This increases the clearance between the rear element and the focal plane. Unlike the Zeiss offering, Sigma's 50mm f1.4 DG HSM offers Auto-focusing via a ring-type ultrasonically-pulsed drive which the company calls a 'Hypersonic Motor' (HSM).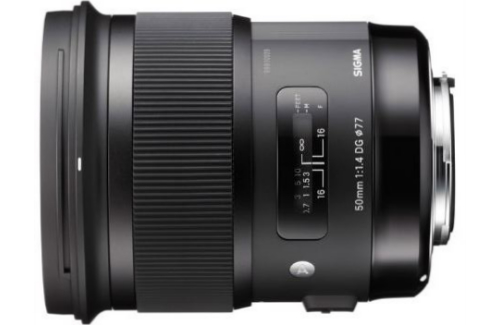 A full time manual override is available for fine- tuning and, because the focusing group is internal, the front element doesn't rotate during focusing. The manual focusing collar is quite wide for a 50mm prime and rotates smoothly with a positive action which allows for very precise adjustments. The Sigma 50mm f1.4 DG HSM 'Art' lens backs up its good looks with a superlative performance, including an almost complete absence of distortion which immediately puts it at the top of its class. Sharpness is equally impressive with only a very slight fall-off towards the extremes of the corners at f1.4 – not likely to be an issue in practical terms – and commendable uniformity across the frame from f2.8 until diffraction causes a slight softening at f11 and f16.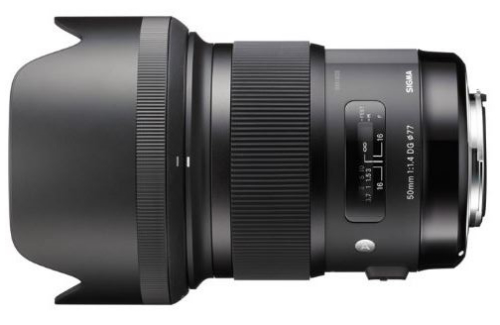 Vignetting is also minimal even at f1.4 and completely gone by f2.0, while the corrections for chromatic aberrations are extremely effective. This is the sort of brilliance we'd expect from a Zeiss lens and, indeed, the Otus 55mm f1.4 is equally accomplished, but the Sigma 50mm f1.4 DG HSM is significantly more affordable; enough to win this contest – and category – by a wide margin. W