After "The Fappening", yet another hacking takes places and the victims this time are the users of the popular photo sharing app "Snapchat". "The Snappening" which the term given by the netizens happened just weeks after the iCloud leak.
Last Thursday, some users of 4chan.org (where "the fappening" also started) claimed that they have accessed thousands of Snapchat photos (including photos of underage girls). The hackers also claimed to release the photos on Sunday.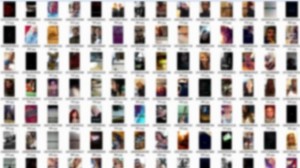 According to the hackers, they have been intercepting photos sent through a third party Snapchat app for years now. Which provides hackers unlimited access to 13GB database of photos that Snapchat users thought had been already deleted.
Over the past weeks underground photo sharing websites and chat rooms are filled with clues and hints that something bigger than the icloud leak will take place.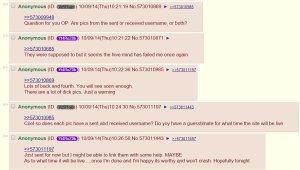 Snapchat Deleting the Photos After it being Sent?
Snapchat claims they are deleting the photos the moment that they have been opened by the recipient and delete from their servers after the photo is unopened after 30 days. But forensic researcher Richard Hickman says otherwise. He discovered that Snapchat only hides the photo on android devices so that the operating system and some apps ignore them. However the photos are still accessible by some third-party apps that doesn't comply with android policies. Hickman added that the images are recoverable and cannot disappear…forever.

Where it Started?
According to an anonymous photo trader, the source of the snapchat photos might have been the website SnapSaved.com. The website acted as a web client for the Snapchat app, allowing users to receive videos and photos and save them online. Unknown to the users, the site is secretly collecting everything that goes through the website including the usernames of the senders.
At the moment, the website redirects to a danish ecommerce website sellingtv antennas and set top boxes. There have been some overlaid danish messages on "the snappening" photos.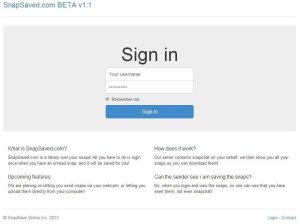 But there are also speculations that the popular android app Snapsave is where the hackers get the photos. This app allows users to keep Snapchat photos and videos, which automatically deleted when viewed through the official Snapchat app. But on an interview to the website Engadget, Snapsave developer Georgie Casey (snapsave developer) said: ""Our app had nothing to do with it and we've never logged username/passwords." And also denying the rumors that Snapsave are storing photos online.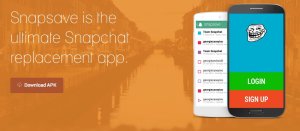 Word of Advice:
Users who love to share photos should be much aware of the risks involve sharing their most private photos online. No matter how tight the security of the website/apps they are using, hackers will still find ways to exploit any small lapse on the security of those website/apps just to access your private files.