Not long ago, a high resolution surveillance camera would set you back many hundreds of dollars. Only recently have prices dropped to a level that most home or small business owners can afford. This is not the first camera like this, but the ADS-446 SwannCloud HD Pan and Tilt Wi-Fi Security Camera with Smart Alerts has features that you've not encountered before. I guess the clues are in the rather long name: you get cloud access, HD, Pan and tilt, wi-fi and smart alerts.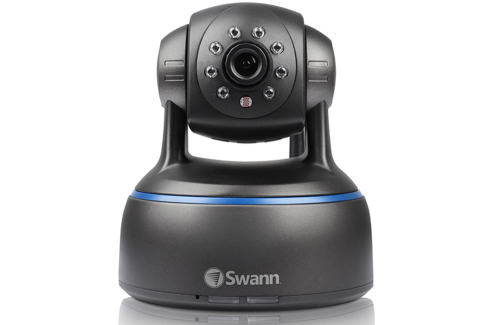 This means that the camera has a resolution of 720p, built in motor control, is fully wireless and capable of alerting you if it detects any movement. It's actually more sophisticated than that. It actually has four different methods of detection: 'Intrusion' detects movement from a defined direction, 'Motion' will detect movement from any direction, 'PIR' measures infrared light radiating from an object and 'Facial' would be useful if you're monitoring the front entrance to a house (or perhaps an outbuilding).
These detection methods are all available, but are individually exclusive and shouldn't be mixed. Setting the camera up is fairly straightforward, particularly for use via wi-fi. You simply mount it using the supplied bracket, switch on the power and add the camera to your new account using the Windows SwannCloud Web App. This will ask you to enter your broadband name and password, which will generate a QR code. At the same time the camera will start emitting a high pitched beep every five seconds, signifying that it's ready to pair. You simply point it at the QR code on the screen until it beeps twice, which means that it's read the code. Once that's done you'll see the output from the camera and you can adjust all the settings from the application. This includes the detection type, sensitivity and video settings; however, at the moment, you can't pan or tilt the camera from the web interface, this is likely to be an option in the future.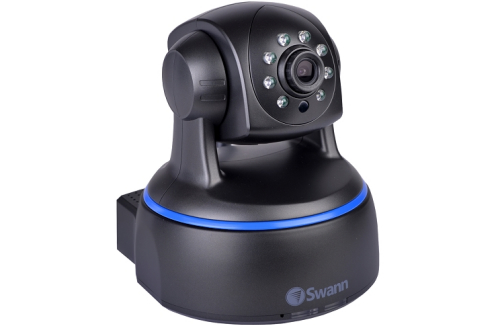 The free SwannCloud Mobile App for smartphones and tablets has the full range of facilities, however. So you can log in and check for any detected events from anywhere in the world. It also provides full control, so you can change the detection type, pan the camera up to 350° horizontally and tilt it up to 100° vertically and more. Obviously, this makes it versatile and able to cover a wide field of view – something a static camera is incapable of.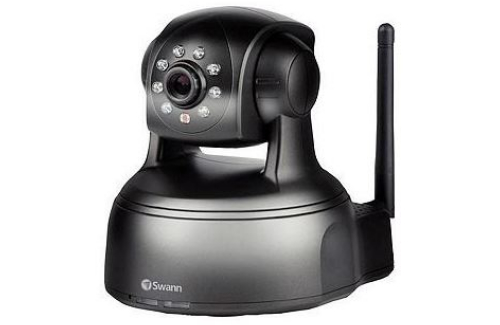 Incidentally, the camera will also send you a notification by text if its detection system is triggered. Naturally, you'll need some form of internet connection – either wi-fi or a 3G/4G service you get on your mobile device. The camera supports two types of connection: either wi-fi (as mentioned above) or wired using a traditional RJ45 network cable. There's also a connector block on the back to add the camera to an existing alarm system, in which case any detection would also trigger your household alarm. The camera has another socket for a micro-SD card, which will eventually be used for recording events directly, though currently this has no function. Finally, there's a mini-HDMI output so you can connect it to a HDMI input on your TV or monitor. At the moment any video events captured and stored on the SwannCloud are free, but it's not yet clear whether this cloud storage will remain the case.