The most awaited day for any bride to be, the wedding day! Heart beats starts to at an abnormal rate, feet and palms are getting sweaty. As the bride slowly walks down the aisle, wedding photographer takes a snap of a beautiful lady that is gliding on rose petals, with its veil covering her face but didn't hide her smiling eyes as she gazes through a single person on the front, her groom.
The wedding is probably the most important day in any woman's life. This is the day where she exchanges vow with the man she chooses to be with through richer and poorer, in sickness and in health until the day they passed away.
So how do you preserve such an unforgettable occasion? A photograph. Though there are much more preferred media such as video to cover the whole event, the effect of wedding photos is still unfathomable. "Pictures tells a thousand words" so they say. And it is indeed true when it comes to wedding photos. Emotions are being preserved in these photos no matter how long it is.
Tips on choosing your Wedding Photographer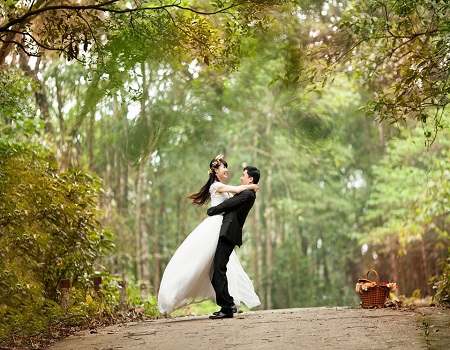 Anyone who wish their wedding photographer to capture everything that can make their day extraordinary, to capture them at their very best and to deliver photos that live up to their anticipations.
The following tips are generally will help you choose the perfect photographer that you can hire in the next step of your new life with the one you love.
Place 
A studio or a place where potential customers can visit is a must. Having his/her own place shows that he is trustworthy. A physical location exactly where anyone will find them when wanted and exactly where they can interact with them safely is necessary.
Experienced
An excellent photographer must make anyone big event go easily. Apart from a committed coordinator, they are also the only one who will spend the entire moment with the celebrants. An excellent one makes things simpler, they fix troubles, flexible, can adapt and succeed in challenging situations. Discover much more concerning their capabilities and inquire regarding a tough lighting scenario, poor weather conditions, or other failure and exactly how they worked with it in the previous ordeals. Experienced photographers offer tips and ideas on how to make your big event more exciting, memorable and unique.
Portfolio
When choosing a photographer for your wedding he/she must possess a vast portfolio. Through these portfolios, you will able to tell how good is the photographer and you'll have an idea what you couple would look like if you're on his lens.