If you are starting with your photography lessons or simply wanted a reliable point and shoot camera, chances are you are not ready to spend more. Of course, if you wanted more from your camera later on you are more likely ready to spend more as you would have learned the tiny bits of photography already. And in choosing your photography starter kit, this best camera under 300 list might be very helpful.
Sony DSC-TX30/B
It might not be the latest from the Sony lineup but this camera do have some charms when it comes to functionality. In this very minimal package it packs a decent 18.2MP sensor. What makes it even better is that it comes with waterproof, dust-proof, freeze-proof and shock-proof package. Simply put, you can take it anywhere you wanted really.  Featuring a 3″ OLED, touch-screen, you can view your shots pretty easily with it. And with its video recording capacity of up to 1080 HD, it's a total package for everyday users.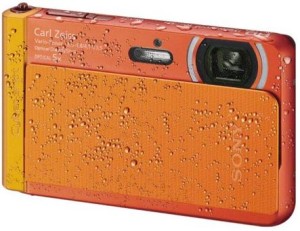 Nikon COOLPIX L830
This is where economy meets performance. It starts with its 16 MP CMOS. If that's not enough it is coupled with 34x optical zoom with an astounding 68x Dynamic Fine Zoom. That's more than enough for average users. It is well designed imposing comfort, elegance and intuitive menu system for simple controls every time. It comes with 3.0-inch 921,000-dot LCD display which gives out a crisp level of display. Top that with a full HD 1080p video with stereo sound recording and you're ready for your movies.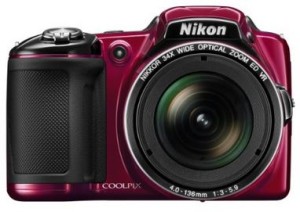 Canon PowerShot SX260 HS
Next on our list of best camera under 300 is Canon's PowerShot SX260 HS. For most users, having to see simple layout for camera controls is already heaven sent. Fortunately this camera is like that. It's not very sophisticated but has enough room for good design. Starting off, it has 12.1 effective megapixel, 1/2.3-inch high-sensitivity CMOS sensor. With its 3-inch TFT color LCD, you can easily view your pictures and videos while recording it. It has 25mm wide-angle lens with optical image stabilizer resulting to a wider viewing angle. It has 20x optical zoom, 4x digital zoom for an 80x combined zoom. It is capable of full 1080p HD video with stereo sounds making it a perfect tool to store memorable events.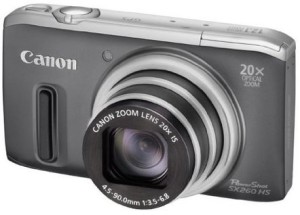 Sony DSC-WX300/W
Though compact in design, this camera can hold its ground. For one it has 18.2MP sensor that can capture images and high speed AF even in low-light. It comes with 20x optical zoom topped with its 40x Clear Image Digital Zoom so you can capture farther. It comes with Sony's Optical SteadyShot™ image stabilization with Active Mode that gives you the freedom to shoot your movies even while you're moving. It is capable of recording crystal-clear movies in high-resolution with HD 1080/60i AVCHD™ video capture technology. Overall it's a total package for a point and shoot camera.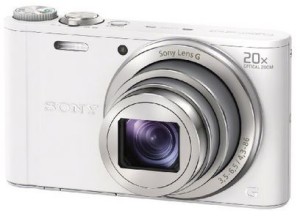 Samsung WB1100F
In today's trend of online sharing, it's really a good addition that you can easily share your moments directly from your camera. And this is our last entry on best camera under 300 list is best at. The Samsun WB1100F has built-in Wi-Fi with NFC to do such making it a good social networking buddy. Featuring a 16.2MP CMOS, life's moments can be easily captured in great level of clarity. It has 35x Optical Zoom for some stunning long distance shots. It has SMART features such as Social Media Upload, E-mail, Photo beam, Direct Link, Mobile Link, PC Auto-backup, Remote Viewfinder and All Share. Top that with a 720p HD Video capability and you can be the next online sensation.