If you're an adventurous type of person, then you may find yourself on many big trips to some rather remote places. If you're a travelling photographer then the biggest thing to consider in your kit bag is the weight of your photographic equipment. You may even have to compromise on image quality due to practical reasons, as if you're travelling alone you will soon get annoyed with lugging around two or three heavy lenses. This weight issue will most likely affect photographers with heavy professional DSLR camera bodies. For travelers, having the lightest but most versatile lens possible is important, so a large focal range is essential. The best option to consider to take on a trip is just one zoom lens with a focal range from around 18-200mm – in 35mm terms this will equal 27-300mm. This means you have everything covered from landscapes to portraits.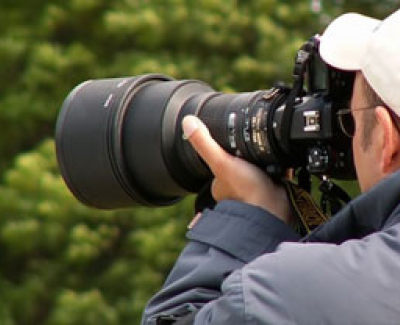 At the full zoom of a zoom lens you will need to consider technical issues such as lens shake, so always check to see whether the lens comes with Intelligent Image Stabilization to help combat blurry pictures. Also, if you have a good camera model you can always up the ISO and shoot in RAW to try to correct as much as possible in the post-production process. This also means that you need to take plenty of memory cards and a portable external hard drive to back up your images whenever possible.     When you're travelling as a photographer you may find your expensive equipment could make you a key target for pickpockets, but don't let this put you off. Take out a fully comprehensive insurance policy and try not to show you have lots of fl ashy equipment. Some photographers deliberately make their gear look worn out by putting tape or plasters on their camera body and lenses.
Best Lenses for Travel
Canon EF-S 18-135mm f3.5-5.6 IS STM. On this well-priced lens, Dynamic Image Stabilizer technology smooths out vibrations and camera movements so that whether you're shooting hand-held or recording a video, the results are sharper and better quality – ideal for shooting on the go. High speed auto focus locks onto subjects quickly and accurately.
Canon EF 70-200 f2.8L IS II USM. This compact lens is ideal shooting sports, wildlife and portraits, making it perfect for the wide variety of subjects that a travel photographer faces. It boasts rugged durability and a four-stop Image Stabilizer. It's not the cheapest, but if you want quality photos on the go there aren't many better.
Canon EF-S 55-250mm f4-5.6 IS II. Light, compact and great for those on the go, this 55250mm lens from Canon weighs just 308g, which is great. It has been designed to be an affordable, versatile lens for general-purpose photography and it is a must-have item for any Canon user's kit bag.
———-
Author Bio:
Andrew Gaites is a wildlife enthusiast and an amateur photographer. He also writes travel articles on vacation-now.com during his free time.
———-