In the advent of digital age and social networks, sharing things like pictures had become a common thing.  For such, having the best shots to share with friends is as important as ever. Of course, the best choice for best capture is through DLSR. But what if you wanted something smaller to carry around? This is where compact digital camera can be very helpful. And if you happen to look for one, here is a list of best compact digital camera you can shop around.
Olympus SZ-12
This camera packs 14 megapixels to capture all the thrills thrown at it.  With its 24x wide-angle zoom, everything can be covered without hiccups. Its 3″ LCD is there to view all the photos you were able to shoot, selecting the best can never be easier. And when you have to take some serious video recording, this camera is HD video- capable. To further strengthen its package, it has Dual Image Stabilization for perfect shots in any situation.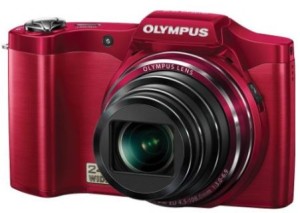 Nikon COOLPIX AW100 
Another candidate for best compact digital camera is Nikon's Coolpix AW100. This Nikon has a lot to boast within its compact built. For a start it has a waterproof and shockproof case so it can take any beating thrown at it. Packing 16 effective megapixel CMOS sensor, it has enough punch to make it ideal for low light shooting and fast operation. It has GPS and e-Compass functions so you'll never get lost while you on adventures. And to capture everything nicely, it has five advanced VR image stabilizing features that automatically reduce the streaky images making it steady when you're not.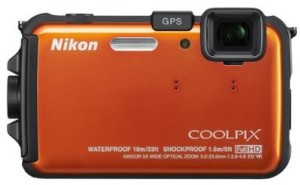 Panasonic Lumix ZS20
This camera has 24mm Ultra Wide Angle LEICA DC Lens, a very capable package. To maximize this fact it has 20x Optical Zoom to catch long distances. It as well comes with 1080/60p full HD video recording with stereo microphone capability to bring all your adventures to life. Panasonic's Nano Surface Coating technology keeps all in check as it can minimize light reflection within the entire zoom range making it a perfect tool for outdoors.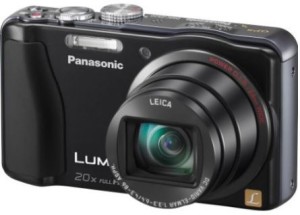 Sony W800/B 
Slim, stylish, compact, these are the traits that best describes this camera. It has 20 MP Super HAD CCD sensor to take beautifully detailed images without problems. It has Sony Lens capable of 5x Optical Zoom. Its SteadyShot Image stabilization feature comes perfect as well as it can maximize your efforts. Capturing best videos is less of a problem as well as it is capable of 720p HD movie. Sharing the whole experience can be easier as it can capture stunning images in Sweep Panorama mode-up to 360. Together with its easy to navigate menu, this can be your ultimate compact camera.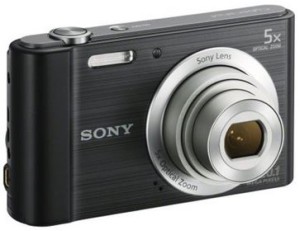 Samsung WB35F
For starters, this camera can share your best photos instantly with Family and Friends with its Built-in Wi-Fi. Packing 16.2MP CCD Sensor, it can capture photos in superb clarity and detail. It has 12x Optical Zoom keeping long distances close enough for capture. Top that with a slim design, capturing stunning images while on the go can be a lot easier. Maybe last on our list of best compact digital camera but certainly not the least.