The best camera for any eventuality is the one you have with you. So while that's made smartphones most people's number-one choice  for pap happiness, anyone looking for a dedicated camera with a larger sensor and better light-gathering ability should step up to a compact system camera (CSC). Essential features to look out for are compatibility with a wide range  of manufacturer-produced and third- party lenses, as well as the largest possible sensor size – full frame, APS-C, Four Thirds or one-inch. Other features to catch your eye might include an electronic viewfinder and/or a tilting touchscreen LCD, while a growing number of models are becoming as adept at shooting video – now up to 4K – as they are at taking photos. Here are some of the best compact system cameras available in the market today.
PANASONIC LUMIX DMC-GF7
Narrowing the gap between the output quality of a compact and a digital SLR, the 16MP GF7 incorporates a 17.3 x 13mm Four Thirds sensor, continuing Panasonic's drive to offer major oomph from pocket-sized proportions, as well as value for money. Video is Full HD (big brother the GX8 has 4K). There's a bright, 180-degree tilting touchscreen display, but no viewfinder. A 240fps AF drive and a 12-32mm lens (24-64mm in 35mm terms) ensure response times are quick, and the GF7 produces sharp, colorful images. It offers remote operation via your smartphone, too, with the relevant app.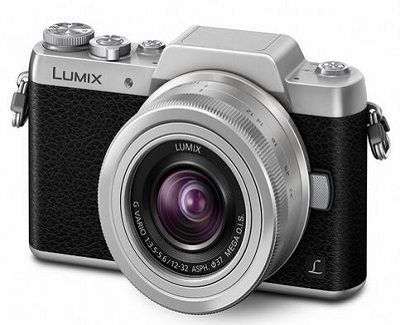 FUJIFILM X-T10
The 16.3MP X-T10 spoils us with a 2.36-million- dot electronic viewfinder and a big APS-C sensor. It's built to last, with die-cast magnesium top and base plates, plus three aluminum control dials. Manual control is a treat, but flick the auto- mode lever for simple point-and-shoot operation.  The 49-point AF mode delivers high-speed, supremely sharp and accurate focusing with naturalistic colors, while action shots benefit from 8fps burst shooting. We like the three-inch, 920K-dot-resolution tilting monitor, with pop-up flash.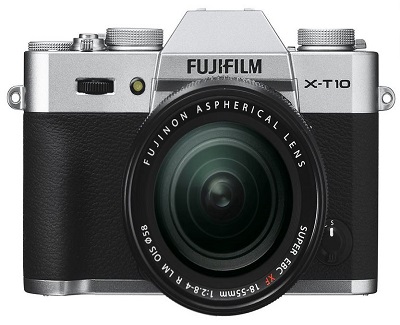 SONY A7 II
The A7 II shows semi-pro mettle, with a full- frame sensor – the largest in its class – of up to 24.3MP resolution. Weightier lenses are now ably supported via optical five-axis image stabilization, providing 4.5 stops of extra brightness. Auto-focus and start-up times are quicker, thanks to a 117- point phase-detection AF sensor working with 25-point contrast-detection AF, which ensure sharpness no matter where the subject is in the frame. Operation resembles a DSLR, with a forward-placed shutter-release button, a front control wheel and a 2.36-million-dot electronic viewfinder.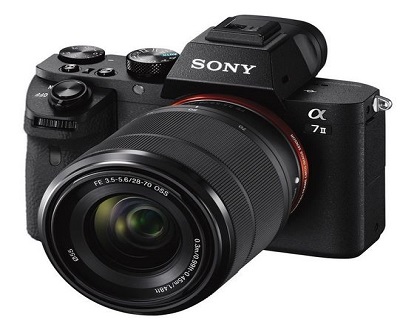 OLYMPUS OM-D E-M5 I
A doppelganger of Olympus's E-M1 flagship, the E-M5 II is marginally heavier because of a new shutter mechanism and a tilt 'n' swivel LCD screen – a boon for Full HD video, as is the five-axis in-body image stabilization. For stills, choose the Four Thirds CMOS sensor's 16MP mode or a new 40MP mode, which combines eight successive shots for a final image that's processed in 2.5 seconds and can be saved as a RAW file. The E-M5 II is splash-proof, dustproof and freeze-proof, making it a fantastic outdoor option. Pity there's no built-in flash, but it has a clip-on FL-LM3 accessory flash.

CANON EOS M3
More akin to a compact than a DSLR, the miniaturized EOS has a very large APS-C sensor with a maximum resolution of 24.2MP, and a pop-out flash. It has the creative flexibility of a rear-panel touchscreen that tilts up by 180 degrees, down by 45 degrees, or faces the subject. A kit option includes an 18-55mm zoom for sharp, color-rich results. A 49-point AF system and Canon's Digic 6 processor ensure swiftness yet reliability. As the camera is consumer-targeted, it offers Wi-Fi and NFC connectivity for sharing your shots, making it a good first step up from a smartphone camera.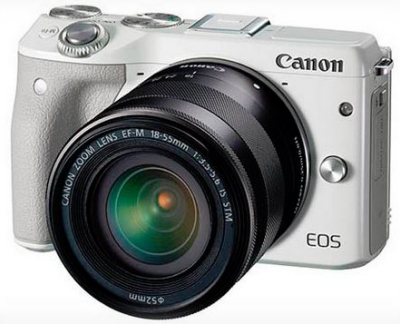 NIKON 1 J5
With its one-inch sensor size physically larger than the 1/2.3-inch chip found in most point-and- shoots, if smaller than most CSCs and all DSLRs, the 20.8MP J5 is the most grown-up J series camera yet. The key 'hook' is 4K video capture – a first for Nikon, ensuring the J5 joins a select handful in Panasonic's GH4/GX8, Samsung's NX1 and Sony's A7s – all heftier, pricier cameras.  Yet the J5's maximum frame rate is a paltry 15fps, not the more cinematic 30fps. It does feature a flip-up, three-inch, selfie-enabling screen, and its 10-30mm compact zoom kit is enough for getting that perfect photo.