Going on a vacation with your whole family is an event that you are looking forward to, but so do burglars. When you are in vacation you leave your house vulnerable to burglar attacks. Thanks to the security cameras available in the market, you can now rest assured that your home is safe from these individuals. But how can you find the best home security camera for your house? Check out the list below and decide for yourself.
Withings Home
It might look like a tea light holder but the Home is rather fancy, with a 5MP wide-angle camera, 12x zoom with auto-enhancement and infrared night vision. Playback is seriously good fun with the 24hr time lapse option, like watching your life in fast-forward, and it's packed with baby-monitor features including lullabies and nightlight modes – you hardly have to do any parenting at all. It also monitors indoor air pollution. Apparently we should all be looking out for volatile organic compounds. Who knew?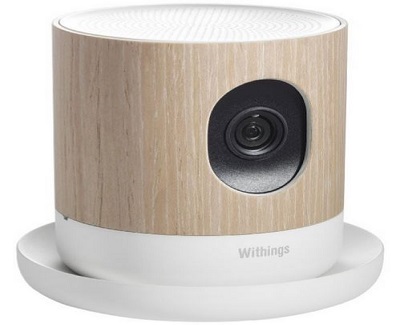 Features
It's stylish, subtle and inoffensive, rather like Ikea furniture. The HD image quality is impressive, especially in low light, while the wide-angle gives sweeping views across any room. 'Events' are collated in a Home Diary that's strangely addictive, but you only get two days' cloud storage as standard and adding more costs quite a lot. Setup takes seconds and the multi-colored LED is a welcome touch, especially as a nightlight; but while this is a very neat baby monitor, others here are better security cameras.
MyFox Security Cam
With its un-menacing hockey puck design, the Myfox is pitched at those of us who require security but don't want to feel spied upon in our own homes. It comes with a motorized shutter that closes the lens with a tap on the app. Much like Withings Home, the app displays key motion/noise events, allowing you to scroll quickly through the day's events or back through the calendar. The camera is fine on its own but can also be synced to the Myfox Home Alarm, which has window and door sensors, key fob access and a siren.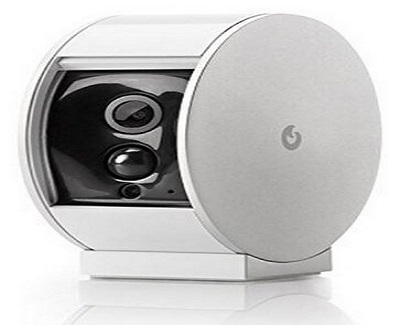 Features
The ability to show you're not snooping on your kids, guests or cleaner is a nice feature. Image quality is excellent, coping well with bright light and shade during the day and virtual darkness at night. The app (iOS, Android) is fresh and uncluttered but navigation wasn't instantly obvious – working out how to set alerts took ages, but was embarrassingly simple once we knew. The lack of free recording is a bigger issue, and it feels as if the system is geared towards those also investing in the Home Alarm system, not just the camera.
NestCam
Dropcam now carries the Nest name so it's no surprise that its latest security camera works seamlessly alongside the family thermostat and smoke detectors. Set your thermostat to Away and the camera will switch on; burn a crumpet and the results will be captured in glorious Full HD. Even as a standalone smartcam it can record all sound and motion – with sensitivity and accuracy enhanced if you subscribe to Nest Aware.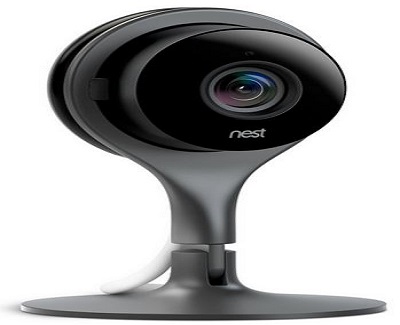 Features
Picture quality is superb, the wide-angle lens captures all the action as effectively as anything on test and the ability to zoom in and record is a nice touch, but the Nest stands out thanks to the brilliance of the magnetic mounting and multi-directional head. The only downside is that, while you get plenty of recording for free, actual sensor quality is held back until you subscribe to Nest Aware, which unlocks better depth perception, improved night vision, greater sensitivity to changes in light and better noise detection. It's a bit like buying a Ferrari and having to pay monthly to go over 60km/h.
NeatGear Arlo
What's almost as nasty as burglars? Yep, wires, which is why Netgear gets immediate applause for making its Arlo cameras totally wireless, with a battery life of six months. They operate between temperatures of -9 and 50°C, so they can be left outdoors in any weather. For $449 you get one cam bundled with a hub that connects to your Wi-Fi router, but the system is expandable up to 15 cameras, four of which can be viewed live at the same time via the free app (Android, iOS).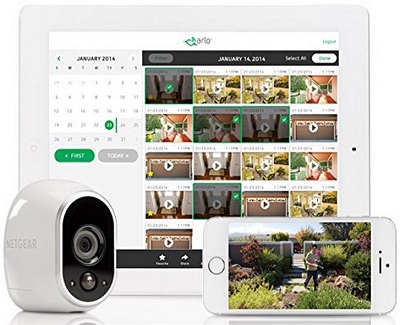 Features
The wifelessness' combines with an ingenious magnetic mounting system to make camera positioning simple, even at acute angles. Range is superb, so you can cover all 20 rooms and the rolling gardens of your palatial home, and video quality (especially night vision) is excellent. As well as watching live you can download an MP4 when alerted via email, or access the last week of footage from the cloud. It lacks noise detection and baby features, but mount one at the front door and one at the back and your house is fully secured.
And our Best Home Security Camera is…
Netatmo Welcome
Netatmo has added face recognition capability to its smart cam, so as well as motion and sound it'll tell you precisely when your kids get home from school and send you a video clip to prove it. More importantly, from a security (and fidelity?) point of view, it also detects any unknown faces in the house, capturing evidence of the burglar/daughter's boyfriend/courier etc. Controlled via the free app (Android, iOS), there are no subscription fees and all images are stored on the supplied 8GB MicroSD card instead of in the cloud.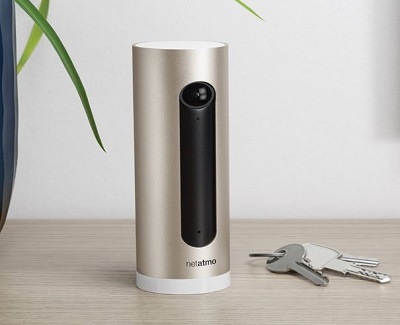 Features
Welcome works reliably well once it knows a face, but you do have to tell it a fair few times who's who before it recognizes people consistently – and successful detection is considerably reduced in low light, so positioning is key. All the usual motion and noise detection is controllable, and we like the way profiles can be adjusted – so once someone is home you don't have to be alerted every time they go to the kitchen – and there's an Empty Home button that heightens sensitivity once everyone's out.