If you're looking to upgrade your camera, you may want to wait for this Canon. In the last few months a lot of rumors spin around the net that point to the release of Canon's 5D Mark IV. According to Canon Rumors, the camera is actually being tested in the real world scenarios to check whether all the necessities were covered with the design.
The report states that the camera is undergoing the said test in order to tweak some of its features. Yet it should be noted that the mere fact that it is already in this phase, it could mean that the hardware has been finalized for most of its part. The possible avenue for additional useful tweaks could be more focused on the software part. Or it might be a way to test the new features that the camera might be bringing along.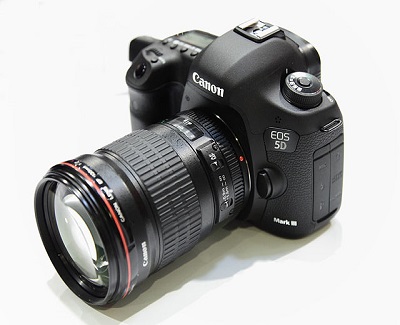 Now let's check for the details. The report stated that camera will be able to shoot videos at 1080p resolution with a consistent 120 fps to boot. Also it's almost a hundred percent possibility that the camera can film at 4K resolution. But there's still doubt if it can do this at a consistent 60 fps or possibly trimmed to 30 fps at the moment. The rumored release of this camera is around August of this year. That's a very short time for everyone to wait.