When you have the best camera there is you would want to capture the best shots possible. But sometimes those shots are not very friendly for most users. Take for instance if you have to shoot wildlife, you may want to go into a much safer place so you can have more control of the shots. The thing is, reliable remote control systems were not readily available before. These days however you can find options that would suit your needs like the Case Remote Air.
This is actually the third-generation remote from Case. The company said that it is 70-percent smaller than their previous version but is more reliable. The product is already available in Indiegogo for pre-order.
The new Case Remote Air is compatible with most Nikon and Canon DSLRs. The product attaches securely to the camera's shot shoe then plugs into the camera's USB port.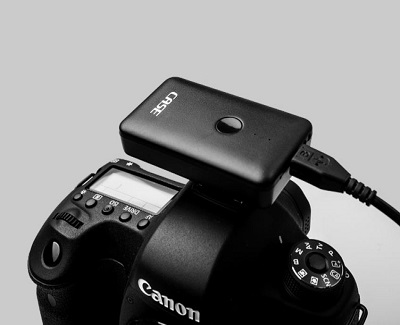 It works by creating a Wi-Fi hot spot that users can connect to using their mobile device or even PC. This enables the user to control the camera with the help of Case Remote app available for iOS, Android, Mac, and Windows.
Most of the usual settings within the camera can be controlled through Case Remote. And it works through up to 55 yards.  And to gain even more control it would help to have Case's robotic camera mount. This lets you have pan and tilt control plus you get to add motion to your time lapse sequences. With a mere length of just 2.4 inches and tipping scale around 50 grams, it's not surprising that it can only have a 6-hour battery in it. While this may be enough for casual users, other pros might need more. With that in mind, the device does have a standard, portable USB battery to keep the Remote Air running.