Leica Q is the company's very capable compact camera. If that's not enough, Leica has released a firmware update for this camera. The update focuses on improving overall capability and to deliver better overall results.
The said released was dubbed firmware update 2.0. These new features are expected to bring numerous improvements to this very successful full-frame compact camera.  Leica said that it "works continuously in close collaboration with Leica photographers on the development and optimization of its products, and, as a result, a number of enhancements in this latest firmware update have been based on specific customer recommendations and suggestions."
One important update is having DNG format which can now be selected as a separate option other than JPG and DNG + JPG. This should allow photographers save space on their memory card in return. Also, user will experience optimized EVF mode that was aimed to make navigation even easier. This update also paved the way for the users to switch straight to menu control / picture assessment on the LCD screen with press of the Menu or Play button.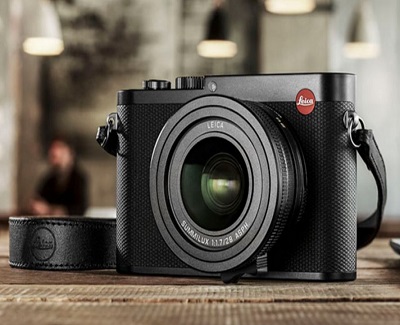 Users of Leica Q will also appreciate the fact that the update allowed a wider shutter speed range that now has been expanded for up to 120 seconds. Also, the auto focus has been tweaked to allow user to select 1-field autofocus metering area in three different sizes: small, medium and large. Its AF motion in digital zoom mode for focal lengths of 35mm and 50mm has also been limited. According to Leica this is "to avoid focusing on objects outside the zoom range." The Face Detection function has also been optimized that enables the system to automatically revert to multi-field autofocus mode if no face is detected.