Back then, most photographers relied on optional filters to do infrared photography and now, they don't have to do that anymore as FUJIFILM recently launched an APS-C X-Series camera that captures light from ultraviolet (UV), infrared portions of the light spectrum measuring, from approximately 380 to 1,000 nm.
That camera is the new FUJIFILM X-T1 IR, its First Infrared X-Series Camera. The camera is derived from the original X-T1 and shares many of its specifications, including a 16.3MP X-Trans CMOS II image sensor and EXR Processor II. In terms of aesthetics, the X-T1 IR retains the same weatherproof magnesium alloy body, a 2.36 million-dot EVF that greatly assists when shooting in lowlight conditions, and the tilting 3-inch LCD display.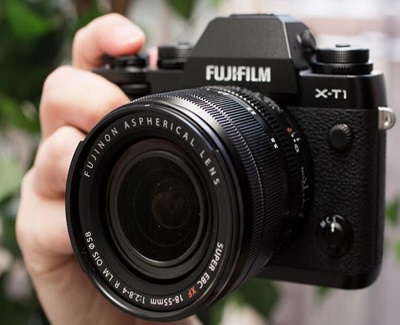 As for video capability, this camera can record Full HD video at up to 60 fps with 36Mbps bitrate to preserve fine details. We already know the camera itself is well-known for accurate color reproduction. Adding the infrared and ultraviolet range make the X-T1 IR an interesting and creatively versatile camera. It's also ideal for crime scene investigation, landscape, fine art, medical research and astrophotography. The FUJIFILM X-T1 IR will be released in October this year with a recommended retail price of US$1,699.