Camcorders are great for capturing those priceless moments in a certain occasion or making a video to share into social media such as Youtube, Facebook, etc… Camcorders will make a great gift whether its holiday season or special occasion. But the question is, how would you know that the camcorder your eyeing is the right one for you? Check out the tips below that will certainly be helpful in choosing your first ever camcorder.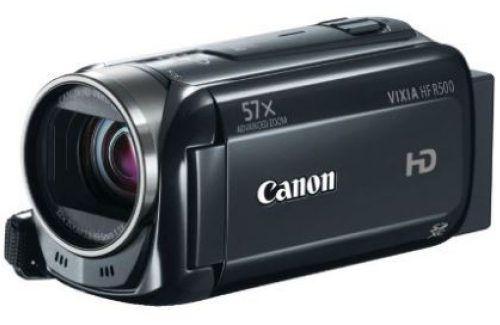 CANON VIXIA HF R500 DIGITAL CAMCORDER
If you want to shoot simple home movies, buy a basic flash memory camcorder. This should cost around $175 and will produce decent results in most lighting conditions. Check the battery life, which should preferably provide enough power for at least 90 minutes of recording.
Most camcorders are described as HD, but this is no guarantee of good image quality. Ignore the number of pixels the sensor has and concentrate on the size of the sensor itself. The smallest sensors are usually 1⁄6in, and sizes increase in fractions to around ½in. A larger sensor gives you higher video quality and enables you to capture better footage in poor lighting conditions. An alternative technology often found in Panasonic camcorders uses three small sensors instead of one large one to produce excellent image quality.
Most camcorders rely on fl ash memory or memory cards to store your video. Many manufacturers make a range of near-identical models, although the more expensive devices have additional fl ash memory built in. Generally speaking, it's cheaper to buy the card-only version of the camera and a couple of 16GB memory cards than to invest in a model with built-in fl ash memory. DVD and hard disk camcorders are out of date and will probably be discontinued models. Avoid them.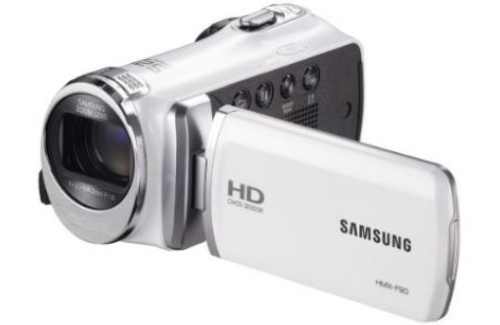 If you're planning to shoot something more than just a family holiday, you'll want extra features. A good manual focus control allows for more flexible camerawork, while an accessory shoe and microphone input lets you use an external microphone, improving audio quality greatly.
If you're really serious about film-making then buying a few additional accessories will make all the difference to the results. A tripod will improve your footage more than splashing out on a big sensor would. Spare batteries are essential for longer shoots, and some decent video-editing software will help you to produce a more polished result.