I always say a great photo is the best souvenir you can get while traveling. These days, getting a photo that's at least close to great is easier than ever. If you don't already have a decent camera (and no, your camera phone doesn't count), here's a look at the basic types and what sort of traveler would benefit from each.
The Point & Shoot
A good shopper can easily find a point and shoot camera for less than $100. At that price, they'll probably be around 10 megapixels with zoom in the ballpark of 5X (i.e., 5 times normal magnification). They'll have the ability to take a decent photo in plentiful light, but will suffer a bit in dark places – you'll definitely need to use a flash.
Things to consider are battery and memory type, plus durability. I have never owned a point & shoot camera with a retractable lens that didn't fail early – my Canon Powershot and Samsung both died just after the warranties expired. Also, don't expect to do anything cool. These are meat-and-potatoes cameras that can capture crisp images, but advanced users will find their creativity stifled by lack of options such as adjustable aperture and shutter settings. But – and this is important – these cameras are tiny so they can go everywhere. They're also cheap, so you won't feel guilty smacking it around on a glacier expedition or a caving tour. Even a pro photographer should have one tucked away.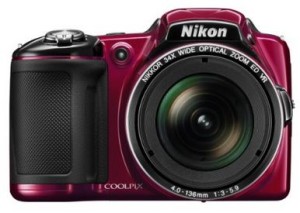 The Superzoom
This is a more full-featured camera that looks like a shrunken Single Lens Reflex camera (what the pro photographers generally use). It has many of the same adjustments and settings, including handy, easy-to-access modes such as Aperture Priority, Shutter Priority and White Balance. They're certainly bulkier than a point & shoot – much of that bulk comes from the more powerful lenses – you'll see zoom ranges of 10X and higher. That bulk pays dividends when you go to print your 15-megapixel image and see detail, richness and color that a point & shoot will not match.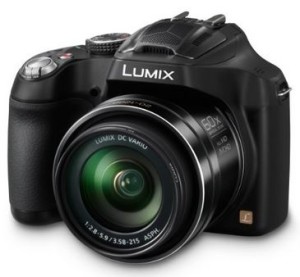 I think this is an easier camera type to use than a point & shoot – many of the controls are accessible in buttons and switches directly on the body: most options in a point & shoot are only accessible through menus on the rear panel. It's also a great first step for photographers interested in moving up from a point & shoot – smaller and more user-friendly than the SLR, but with many of the same feature to ease the learning curve. Expect to spend $300 or more.
The Single Lens Reflex
This is the big daddy of digital cameras. One of its major benefits is the ability to change lenses. Want to get a great shot of that tiger at the zoo gnawing on its dinner? Pop a 300-millimeter lens on an SLR and go to town. Want to catch a stunning landscape with a little artsy effect? You can switch lenses for that, too. But here's the real heart of an SLR – its image sensor is huge, allowing more light to hit it. That light turns into vibrant images and stellar prints worthy of – with the right use – the pages of National Geographic. In some cases, an SLR image sensor is nearly as tall and wide as an entire point & shoot camera.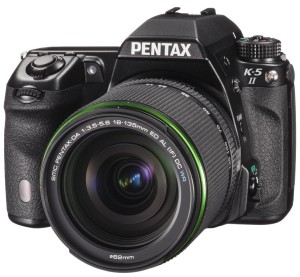 Now, this precision and flexibility comes with a few caveats: SLRs are huge, often powered by a quartet of AA batteries or a proprietary charging system. They also have a lot of settings and variables – there's a good chance you'll never ever learn about all of them, much less use them. An SLR's size and cost will combine (probably with the bond you may develop with your SLR) to make you think twice about taking it into high-risk environments – a rock-climbing session, a bungee jump in New Zealand, or a 24-hour mountain bike race.
About the cost – bodies are getting cheaper all the time. It's easy to find one for about $400. It's the lenses that cost – a top-quality fisheye lens easily runs close to $500. And you'll need at least a few other lenses if you want to travel with your SLR.