On our comparison for today, are two of the cheapest lenses that Nikon made, and they seem so, so similar. So which one should you choose?
Key differences:
The G lens has a built-in autofocus motor. It can be used successfully with all Nikon digital SLRs.
The D lens has no built-in motor, so will not offer AF on the D40, D40x, D60, D3000 series or D5000 series.
Both lenses open up to f/1.8, but the D lens can close down to f/22, while the G can only offer f/16.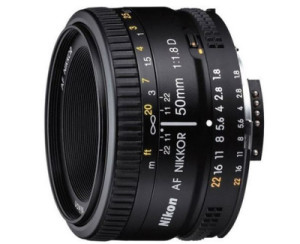 The D lens has a manual aperture ring – essential if you want to use it on an old Nikon 35mm film SLR.
The G lens allows you to focus the lens manually even if it is switched to AF mode; just turn the focus ring. With the D lens, you need to switch AF off first.
The D lens has a 52mm filter ring, while the G version's thread is 58mm.
The G lens comes with a lens hood; this is an optional extra on the D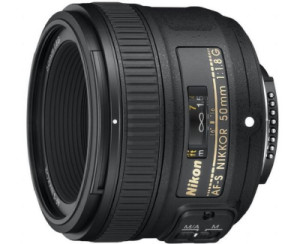 | | NIKON 50mm f/1.8D | NIKON 50mm f/1.8G |
| --- | --- | --- |
| Seven-blade Iris | The straight blades cause geometric heptagons in out-of-focus highlights. | The aperture blades are curved, creating more roundly shaped out-of-focus highlights. |
| Weight | 155g. Made in China with a plastic exterior and a metal mount. Optical construction consists of six elements in five groups. | 185g. Made in China with plastic exterior with a metal mount. Optical construction is seven elements in six groups. |
| Launched | 2002. Update of the lens that came as standard with every Nikon SLR back in the days before zooms ruled the world. | 2011. The AF-S 'G' version was recently introduced to complement the faster, costlier 50mm f/1.4G lens in the Nikon range. |
| Others | Depth of field scale. Clear distance scale with depth of field markings for f/11 and f/22. Lacks full-time manual focus override. | AF-S. Built-in motor ensures that it offers full AF operation with all Nikon D-SLRs, including budget models. |
| | | |