The Nikon CoolPix P7800 is a premium compact camera with a 12-megapixel sensor, hotshoe, electronic viewfinder (EVF) and plenty of buttons and dials. However, it could never be described as svelte. Weighing 406g, standing 80mm tall and measuring 56mm from the back of its viewfinder to its lens cap, this is a camera that's more comfortable hanging from its neck strap than stuffed into a pocket. Imagine taking it for a long hike, but not on a night out.
Optical viewfinders are common on this type of camera, but Nikon has plumped for an electronic viewfinder (EVF) on the P7800. Both types have their merits, but we prefer the P7800 viewfinder's crisp 921,000-dot (640×480-pixel) image to the small, blurry optical viewfinder on the Canon PowerShot G16. As the viewfinder is electronic, it can show menus and information such as a histogram and the selected autofocus area. It's not the biggest EVF around, but it's a big improvement on the 200,000-dot EVFs found on some bridge cameras.

The 3in LCD screen has the same 921,000-dot resolution, and is articulated at the side so that it can point in virtually any direction, including forwards for self-portraits. It's a shame there's no eye-level sensor to switch between the two screens automatically, though. There's a button to switch manually, but it takes over a second to respond. Thanks to the P7800's five dials and 14 buttons, adjusting settings is a highly tactile experience. The Nikon Coolpix P7800 has dual command dials and an exposure compensation dial, but only two of the three are active at the same time, depending on the exposure mode. Holding down the Fn1 button beside the lens reassigns the command dials and rear wheel to alternate, customizable roles. You can quickly get use to the system, which worked particularly well when using the EVF. Certain functions aren't so accessible. A quick-access menu groups together various functions, including white balance, bracketing options and metering, but it's unresponsive to user input and slow to navigate. Oddly, the main menu is more responsive. Whichever menu you use, manual white balance calibration is slower than it needs to be.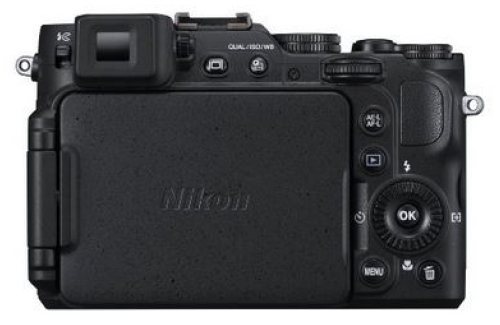 The Nikon Coolpix P7800 also seemed lethargic when browsing photos. It's not that quick at taking photos either. The P7800 switches on and shoots in 1.1 seconds, which is a solid result, but 1.9 seconds between shots is s lower than we'd expect from a camera at this price. The autofocus seems largely to blame, taking around 0.5 seconds in favorable conditions and sometimes more than two seconds to focus in low light. Continuous capture was at a healthy 6fps but lasted only for six frames. At least the camera was ready to go again after five seconds. There are 4fps and 1fps modes, too, but none includes a live preview, so there's little hope of tracking moving subjects. Raw performance was worse, with the camera managing a shot every 5.6 seconds in normal use.
Continuous Raw mode delivered six frames at 3fps, but took 24 seconds to save them, despite using a fast SDHC card. Photo quality is this camera's saving grace. Details in brightly lit shots were impeccably sharp and smooth, with no hint of noise. Focus was sharp right into the corners of frames, too. Comparing JPEG and Raw versions of the same shot, it's clear that Nikon is using digital processing to eliminate chromatic aberrations, and it's doing an extremely good job. Noise levels were good rather than excellent for a given ISO speed. We'd use ISO 1600 at a push, but faster speeds are only really suitable for sharing at small sizes. However, the wide-aperture lens helps to keep the ISO speed down.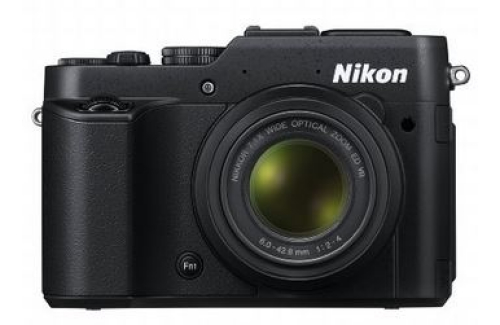 The camera's f/2 maximum aperture for wide-angle shots and f/4 aperture for telephoto aren't as bright as those of various competing cameras that use the same 1/1.7in sensor size. However, many cameras provide smaller zoom ranges than the P7800's 28-200mm (7.1x) range. Video quality can't quite live up to the standard of the P7800's photos. Clips looked decent enough in isolation, but comparisons with the Panasonic Lumix DMC-G16 made details in the P7800's videos look coarse, and diagonal lines had a pixelated appearance. The P7800 struggled in low light, with a constant fizz of noise in shadier parts of the frame. This is a shame, as the camera is well specified for video, with a choice of automatic, aperture- priority or manual exposure modes, clips up to 29 minutes and an external mic input. The articulated screen is a great asset for video, too.
The big problem for Nikon is the strength of the competition. There are some outstanding compact system cameras (CSCs) available for around the same price, such as the Panasonic Lumix DMC-GF6. Still, the DMC-GF6 can't match the Nikon Coolpix P7800 for sheer number of controls, and the P7800's electronic viewfinder and fully articulated screen make it a solid choice for landscape photographers who value manual control and a generous zoom range.